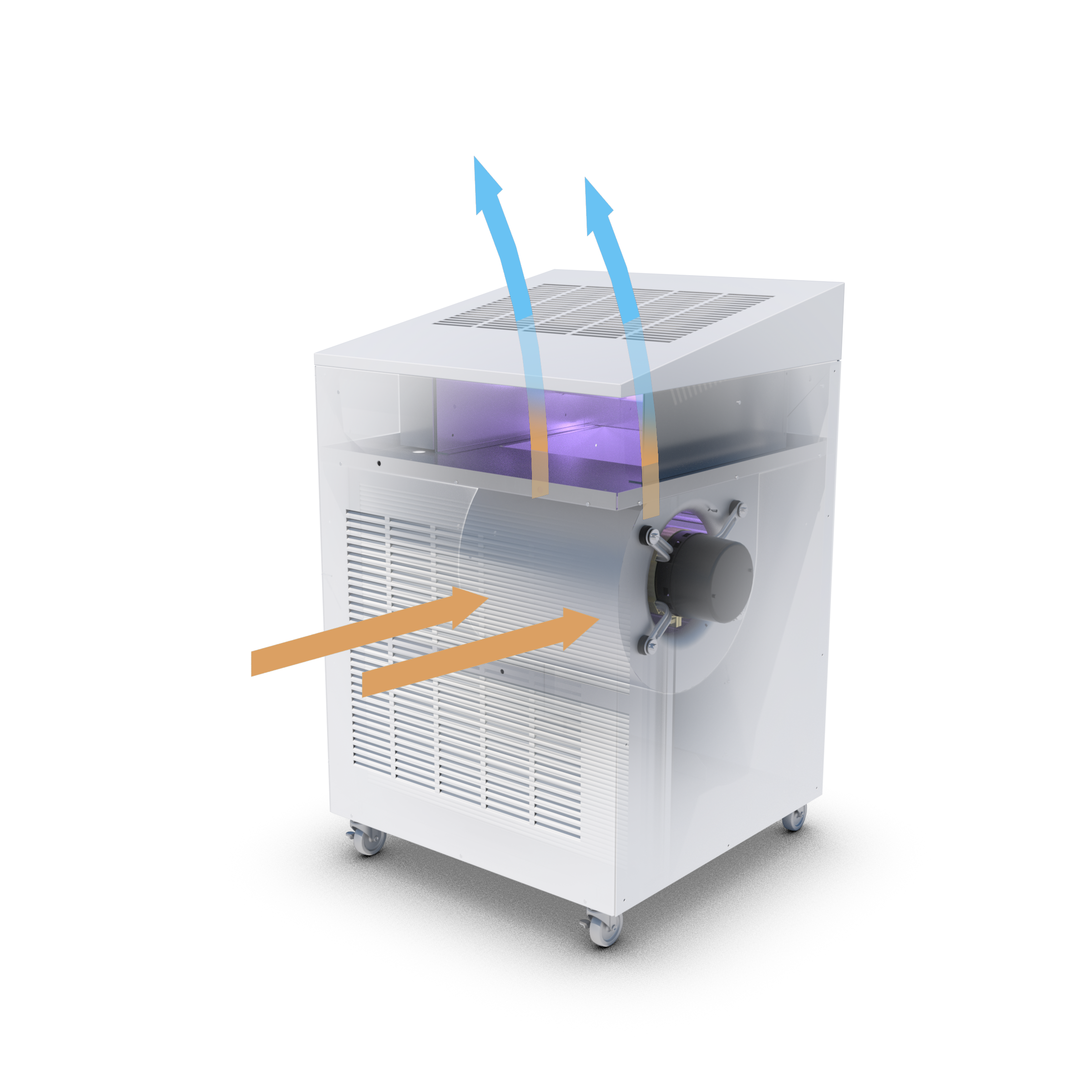 Now You Can Go Inside for a Breath of Fresh Air
In today's world, indoor air quality is an increasing concern and the ability to provide clean air to room occupants is more important than ever. Most commercial spaces focus primarily on cost and thermal comfort while air quality is based on minimum requirements, which can result in lower than optimal air quality.
The Room Air Purifier (RAP) is an ideal option for improving indoor air quality wherever and whenever you need it, particularly in high density areas like office spaces, classrooms, fitness centers, retail and restaurants. It is designed to continuously cycle air through a HEPA filter, eliminating unwanted dust particles, germs and contaminants.