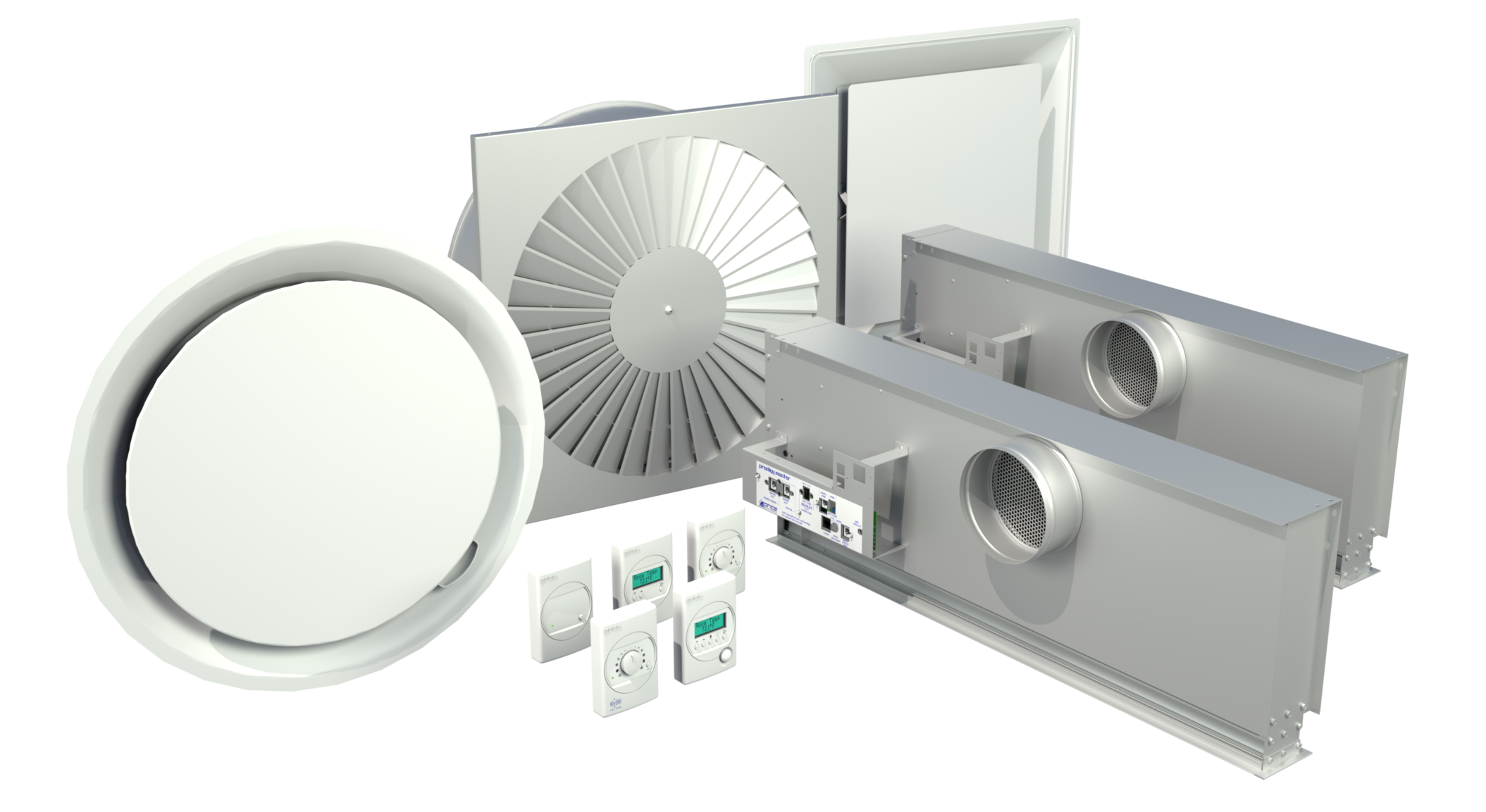 Creating Comfort, Efficiency and Sustainability with VAV Diffusers
High performance air systems demand modern design approaches with leading-edge
products and technology in order to optimize comfort and reduce energy consumption. A
comfortable environment is achieved by providing the smallest possible zones of temperature
control, allowing for individual temperature distribution and better air movement. Reduction
in energy is realized by designing a low-pressure HVAC system that allows for maximum
turn-down while maintaining temperatures.