Renovated, Expanded Space Creates a Living Showroom
We are continually adding talented individuals to the Price team, and in 2018 it was clear that our office space at our headquarters in Winnipeg, MB, was bursting at the seams. Team members were sharing offices, working in hallways and competing for meeting room space. Plans for the expansion of the Golspie North production space were already underway, and it seemed like the perfect time to expand and renovate our offices.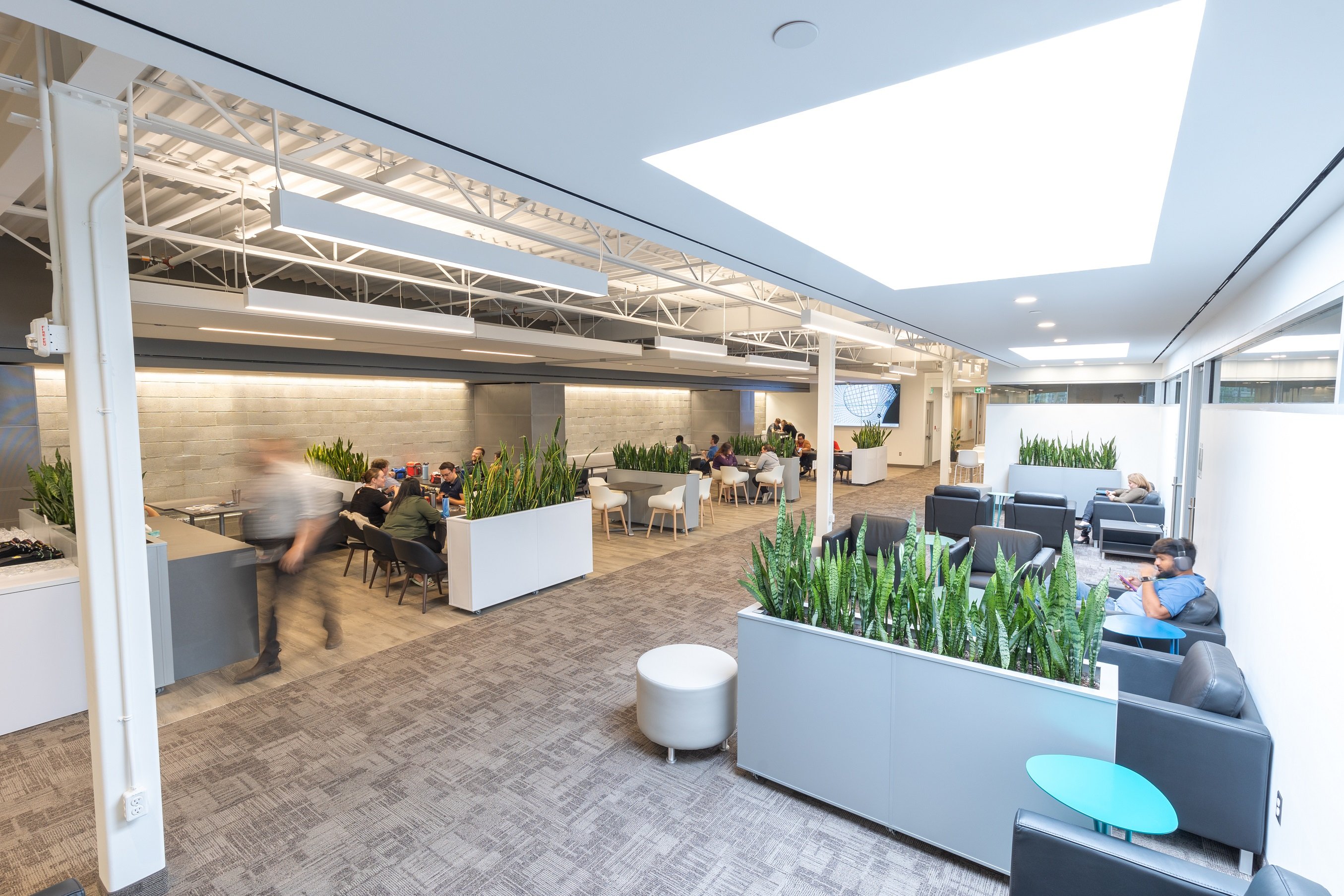 The new sitting area provides plenty of space for impromptu meetings
We unveiled the updated space in April 2022 – a productive, comfortable place for the Price team that would also make our customer visits better than ever.

The project added 15,000 square feet and renovated 25,000 square feet of existing office space, with offices and workstations for more than 250 team members. The design included 12 new meeting rooms, two lunchrooms, a training room, a café and a lounge and would support different work styles, with areas for structured meetings as well as impromptu discussions and quiet spaces for those who work best in private.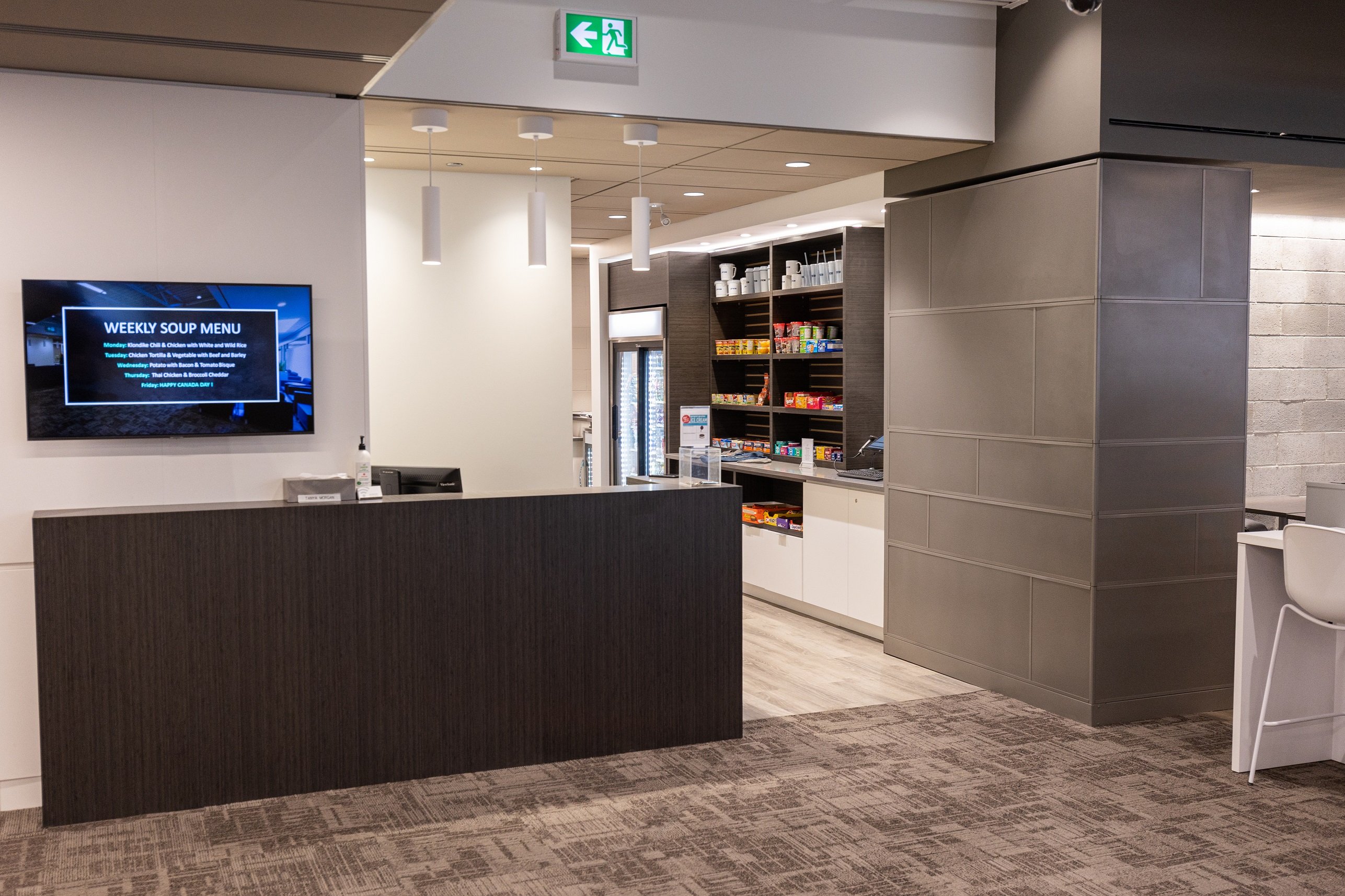 The Price Way Café, open to employees and guests, offers free coffee and tea and has soup, sandwiches and snacks for purchase
Most importantly, the new space features Price products in full force, creating a living showroom. Puraflo's cleanroom technology adds additional air changes to the training room, Custom Flow slot diffusers integrate air distribution without sacrificing the aesthetics of the space, and Overhead Air Purifiers (OAPs) and Ceiling Air Purifiers (CAPs) provide air purification wherever it's needed. Meeting rooms feature ceiling systems from either Armstrong Ceilings or PARC and Noise Control, artfully integrating lights, speakers, sprinklers, occupancy sensors and HVAC equipment.
A smaller boardroom (left) has an Armstrong DesignFlex Shapes ceiling system that seamlessly integrates Price's Custom Flow diffusers, and the ceiling of a larger boardroom (right) integrates Noise Control acoustic panels and the Node system from PARC
A unique feature of the renovation and expansion is that it was designed with the ceilings and mechanical systems at front of mind. When designers, architects and engineers come together on a project, the facets that are often overlooked during the design process can lead to extraordinarily interesting product integrations.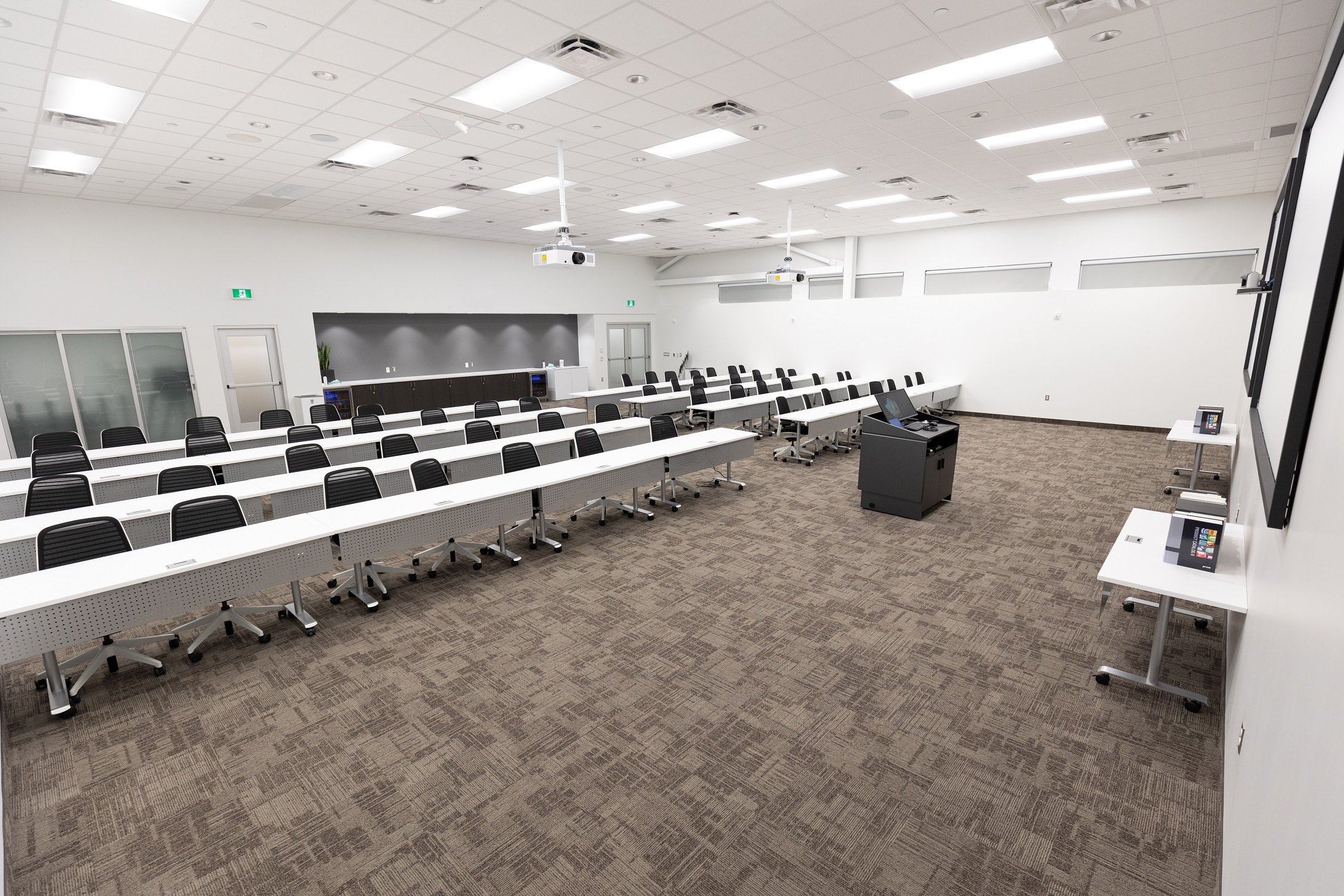 The new training room can host as many as 150 people and has two high-resolution webcams to engage virtual attendees
The custom-designed displacement ventilation columns found in the lounge are an excellent example of this. Rather than trying to hide the columns in the building, our displacement team designed a stacked-metal panel system that incorporated displacement ventilation, providing visual interest, seating separation and all the air quality benefits that displacement ventilation has to offer. Similarly, many of our teams pitched in to custom build certain elements that brought the vision of the project to life, including self-watering planters that we designed and manufactured in-house.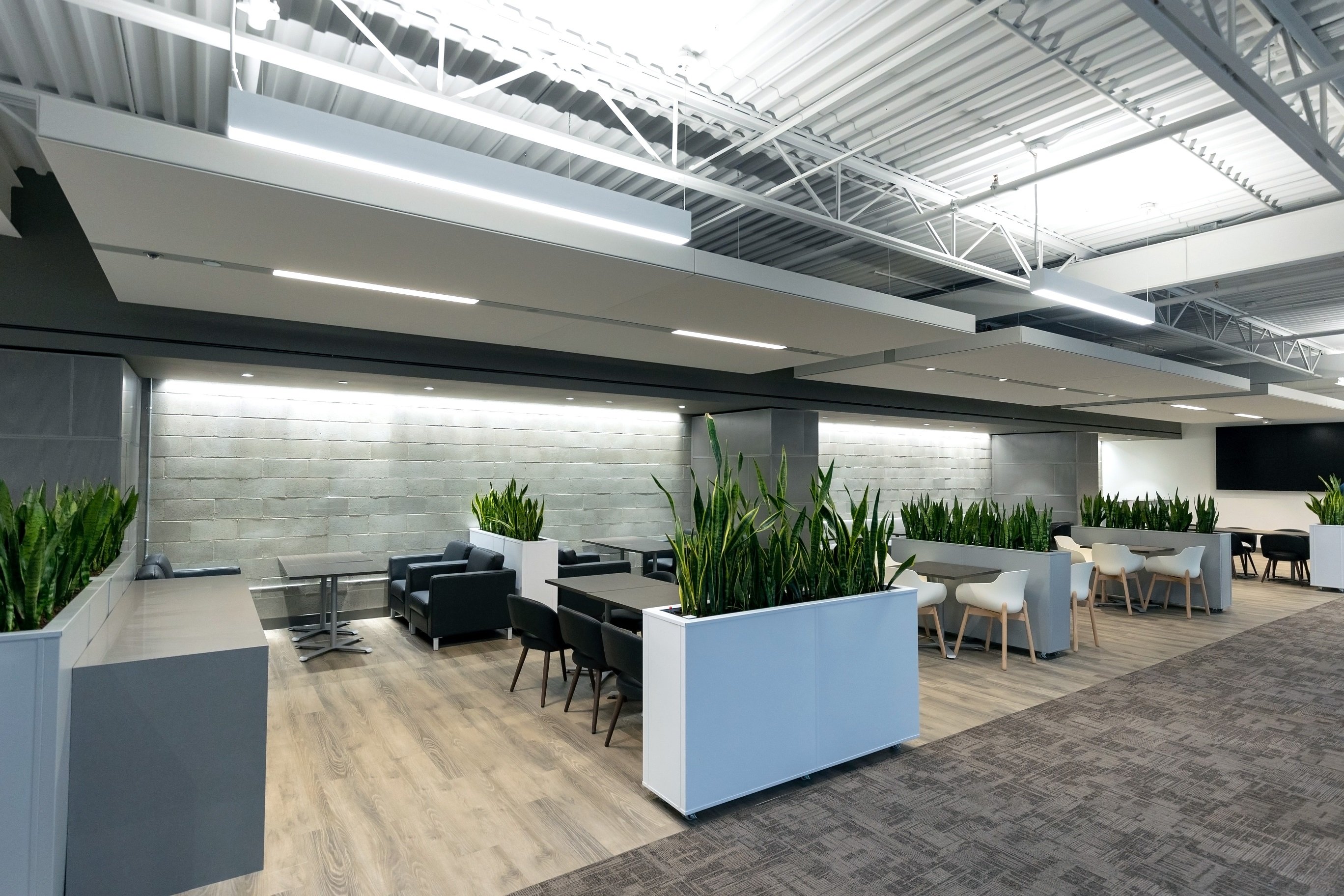 Snake plants in custom planters made by Price are spread throughout to divide the space and to provide natural air purification
We're proud of the comfortable, engaging space the renovation and expansion has created for our guests and employees. If you like what you see and are interested in working with the Price team, check out our current career opportunities!