Bringing Unique Experience and Lifelong Learning to All Things Air Moving
Price's ever-growing team is made up of extraordinarily talented individuals from different backgrounds. We periodically profile a "person of Price" to give you a glimpse at the person behind all those emails or the voice at the end of the phone! This post: Michael Holliday.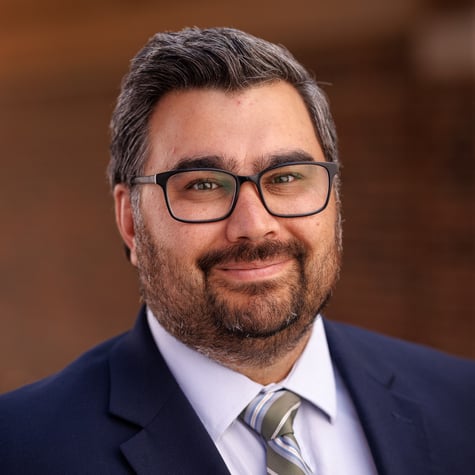 Price Industries: What is your current title and role at Price Industries?

Michael Holliday: I'm currently a Product Manager in Price Industries' Air Moving business unit. This involves working with our design, applications and production teams to bring new products to market, refresh old models and provide industry-leading education and support. It's a great role that provides me the opportunity to work in multiple areas I enjoy.

PI: How long have you been with Price Industries, and what other roles have you worked in since you started?

MH: I joined Price in January 2010 – it's hard to believe that it's been almost 14 years now. My journey at Price started in Price Research Center North (PRCN) in Winnipeg, MB, as a Lab Engineer. (Those of you who have seen our PRCN video might remember me demonstrating my skills at 4 minutes, 48 seconds; I also make a hand-modeling appearance at 4 minutes, 59 seconds.)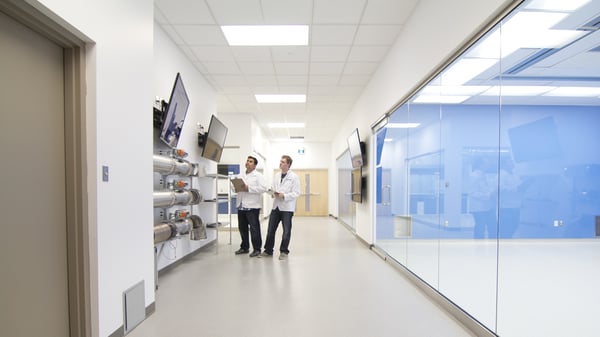 Michael (left) with his colleague Dale Paskaruk (right) at PRCN in 2013
Other roles I had during my time in PRCN include Air Moving Team Leader and Air Moving Research and Development Manager. The eight years I spent working with the PRCN team gave me invaluable experience that I rely on daily.

In 2017, my family and I relocated to Atlanta, GA, where I took on the Product Manager role with the Air Moving team – and we have been warmer ever since.

PI: How did you find yourself in your current area of specialty – was it a lifelong interest and aptitude, or did it evolve later in life?

MH: My dad works for Magellan Aerospace (formerly Bristol Aerospace), and when I was a kid, we used to get tours of the facility, which got me interested in airplanes and helicopters. In grade 9, I asked my mom, "Who designs airplanes?" and she replied, "Engineers." From that day forward, I knew I wanted to be an engineer.

PI: What was the career path that brought you to Price, and what was it about Price that inspired you to join this team?

MH: Being an engineer with Price is technically my second career. In high school, I took two weeks off to take refrigeration power engineering classes and wrote the provincial exam to become a licensed power engineer. For the next 12 years (including six years while working at Price), I drove a Zamboni at multiple rinks in and around Winnipeg. Yes, it is a ton of fun to race around on the ice, and no, I cannot take you for a ride anymore. Fun Zamboni fact: Zamboni is a brand name; the machines are actually called ice resurfacers, but the ones from Zamboni are by far the best.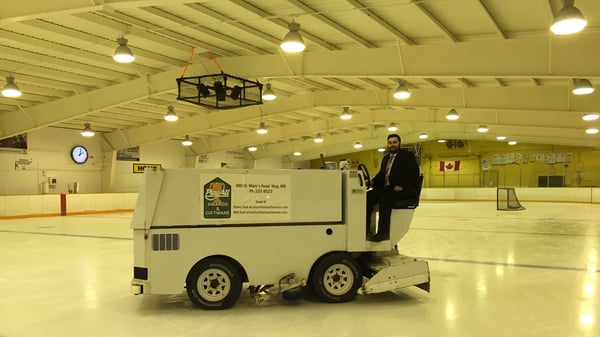 A dedicated Zamboni driver, Michael gets one last flood in at Glenwood Community Centre in Winnipeg before heading to a friend's wedding in October 2015
Part of being a Zamboni driver is maintaining and monitoring the refrigeration plant and repairing things that break in the building. This experience essentially introduced me to the HVAC industry. Cam Regier, a classmate of mine, introduced me to Price during my final year of school, and hearing about his experience at the company convinced me to apply. A lab tour from Ryan Stodgell, who is now with E.H. Price, sealed the deal.

PI: What are some industry developments that you've seen in your time within the field that have changed the way you think and work?

MH: The industry shift from traditional ventilation systems to more energy-efficient systems has been remarkable. Primarily for terminal units, this means working with dedicated outdoor air systems (DOAS). The change forced our team to take a system-level approach to designing our DOAS terminal units to augment the total system.

With the recent events over the past couple of years, the additional challenge of needing to improve indoor air quality has arisen. These changes require us to focus on how our unit interacts with both the system and the occupants to provide an energy-efficient solution that improves indoor air quality.

PI: What is your favorite project you've worked on in your time in the industry?

MH: Being part of the team that designed and launched the Room Air Purifier (RAP) in such a quick time frame – with all the challenges 2020 presented – was amazing. It truly showed what Price is capable of. It feels great, for example, to have been able to provide fresher air to students in more than 15,000 classrooms in the US at a time when they needed it the most.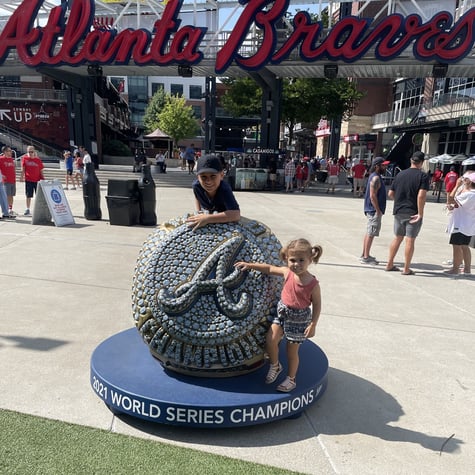 Michael's children, Everett and Whitney, enjoying the southern sunshine and a ball game, summer 2022
PI: What do you feel is the biggest contribution you have made to the professional community?

MH: I think my biggest contribution is the knowledge I've been able to share with all the visiting engineers, owners and contractors who attend our training classes and webinars or who joined me on the 250 lab tours I conducted during my time at PRCN. My hope is that there are now quieter, better-designed VAV systems out in the world and that all those visitors are choosing Price as their preferred supplier.