Virtually Tour Our State-of-the-Art Laboratory and Testing Facility
Price's continued commitment to customer service and superior technology led us to construct Price Research Center North (PRCN), the only facility of its kind in North America.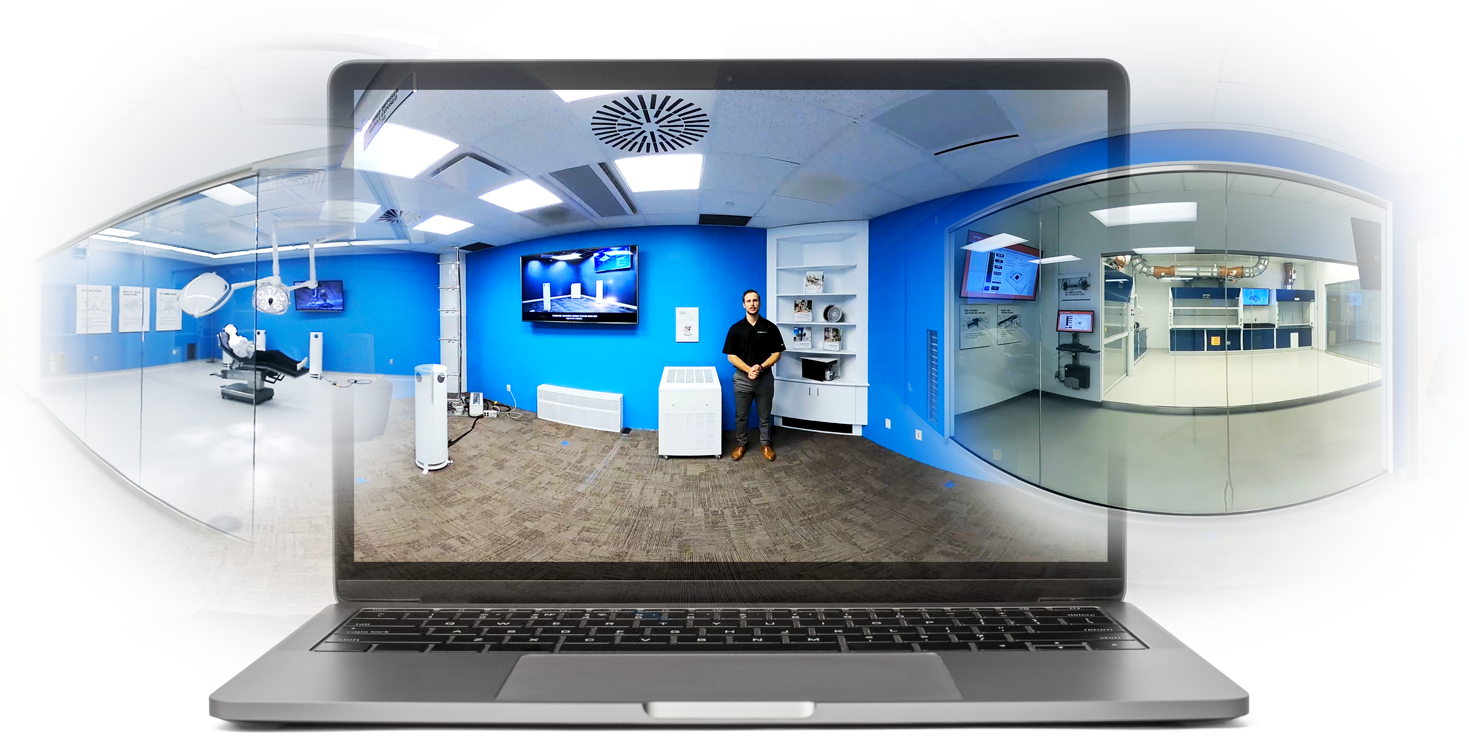 Visit Price Research Center North (PRCN) from the comfort of your home or office. Take a virtual tour of our 29,000 sq. ft. state-of-the-art research and testing facility with pre-recorded tours hosted by our product experts. This virtual tour showcases the latest in HVAC technologies, including our systems and solutions that help protect employees, staff and students from airborne pathogens.
Critical Environments
Operating Room Research Suite
The Operating Room Research Suite is designed to develop and test Price's Operating Room Air Distribution Systems. The room is able to perform a variety of different tests including particle, thermal comfort, air velocity, and smoke visualization testing.
Fan Filter Units
Designed specifically for use in cleanrooms, pharmacies, pharmaceutical manufacturing facilities and laboratories, Price Fan Filter Units (FFU) are the most energy efficient line of fan filter units (fan filter modules) on the market today.
Operating Room Demonstration Suite
The Operating Room Demonstration Suite highlights both Price's Hospital Operating Room Diffusion (HORD) and Laminar Flow solutions. The suite includes three separate airflow supplies for independent smoke visualization of front, back, and side slots, as well as laminar flow.
Antec Controls
Venturi Wall
This interactive display wall provides an excellent hands-on demonstration of Price's air control valves, room pressurization, and laboratory controls. The display offers a combination of static and dynamic displays including real-time airflow volume and duct static pressure.
Fumehood Room
The Fumehood Room is outfitted with a variety of fully-functional fume hoods, each of which are integrated with Price's laboratory control solutions. This allows venturi valves, blade dampers, and other critical environment solutions to be tested under strict, real-world conditions.
Patient Isolation Room
The Patient Isolation Room was carefully designed to mimic an actual patient environment complete with an attached anteroom and toilet room. The layout allows Price to set up, test, and validate any room pressure configuration in both positive and negative pressure arrangements.
Click below to enter the PRCN Virtual Tour!