A Flexible, Localized Air Handling Solution
The fan column is a vertical fan unit designed to discharge air into a raised access floor plenum. The unit may be likened to an air handler as it mixes filtered, cooled return air with pre-treated outside air typically from a dedicated outdoor air system (DOAS) to achieve the design supply air temperature, then discharge the mixed air into the raised access floor plenum.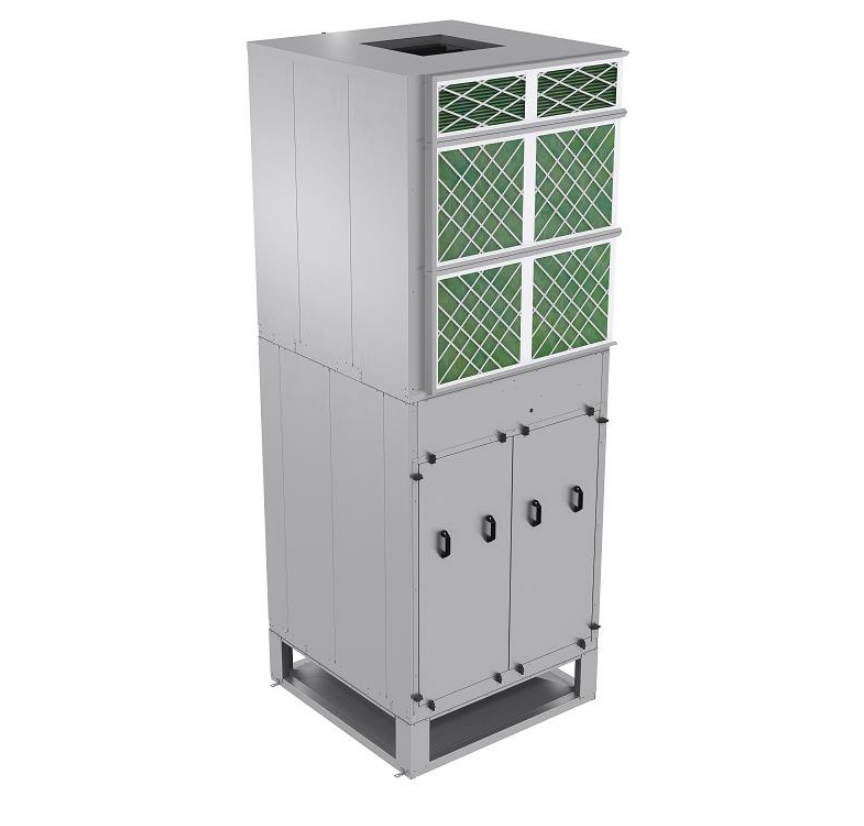 Below is an image of the air path through the fan column.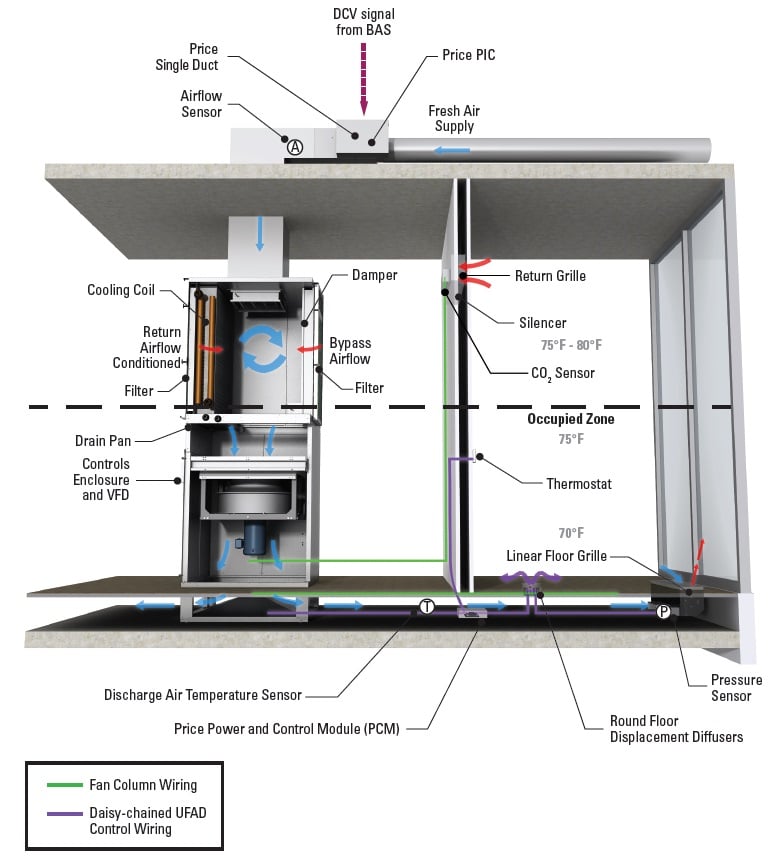 Available in sizes that supply between 1000 to 17500cfm, the design of the unit includes three primary sections; the mixing box section, the fan section and the discharge section.
Mixing Box
Where the magic happens! The mixing box allows the pretreated outdoor air, filtered and tempered return air, and bypass air streams to mix and achieve the appropriate design supply temperature.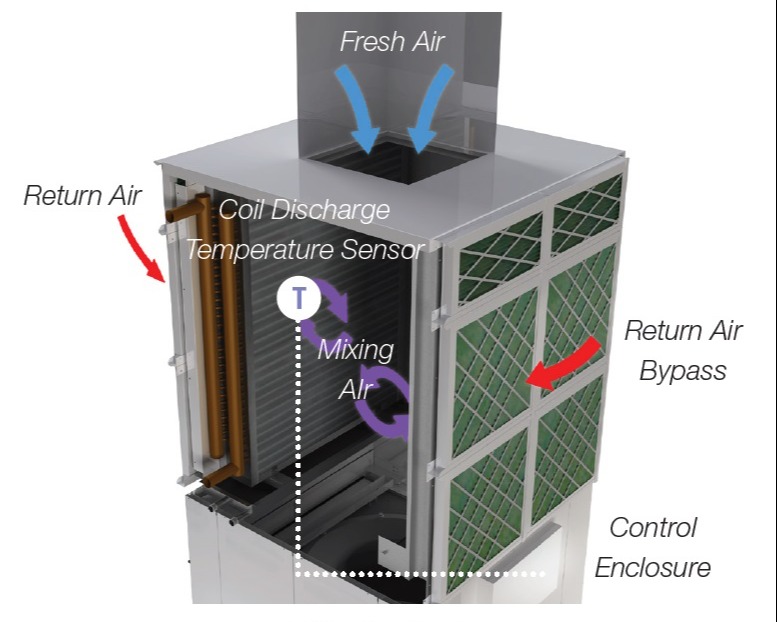 Fan Section
This section contains the power house of the fan column: the fan and motor. The fan pulls the mixed air from the mixing box section and pushes it down into the discharge section to be supplied into the underfloor plenum.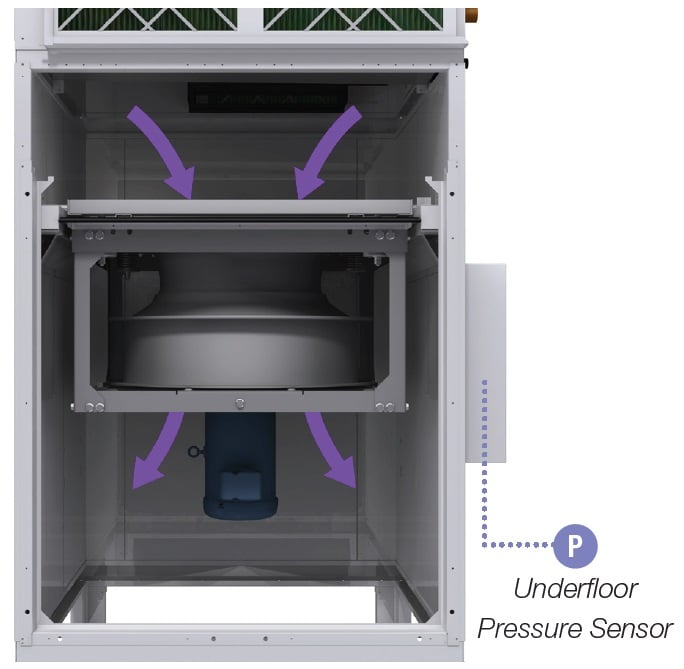 Discharge Section
The discharge section is designed to supply the air from the fan section into the underfloor plenum efficiently and very quietly. The acoustically lined pyramid shaped design is key to minimizing impact on the air flow while absorbing fan noise.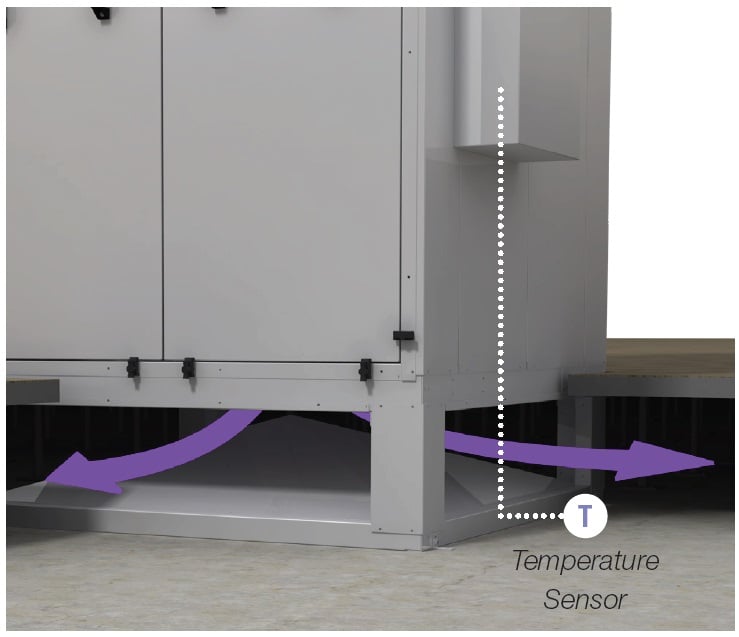 The fan column is a great way to increase the usable foot print of a space with an underfloor system. It provides the ability to reduce the size of your mechanical room due to its compact size and the elimination of the majority of duct work typically required.
With the current focus on improving indoor air quality, the fan column also provides an efficient and simple way to improve indoor air quality. Higher grade filters like MERV13 in conjunction with other particle removal technologies can be implemented with the fan column.
For more information on the fan column please visit https://www.priceindustries.com/underfloor/products.