When You Should – and Shouldn't – Use These Powerful Devices
Commonly used in both residential and commercial applications, a seven-day programmable thermostat is what sets the weekly schedule for the equipment it is controlling. We often see programmable thermostats connected to home furnaces, for instance; the device's schedule is programmed for different days of the week to operate the fan within the furnace and any heating or cooling associated with it according to the homeowner's needs.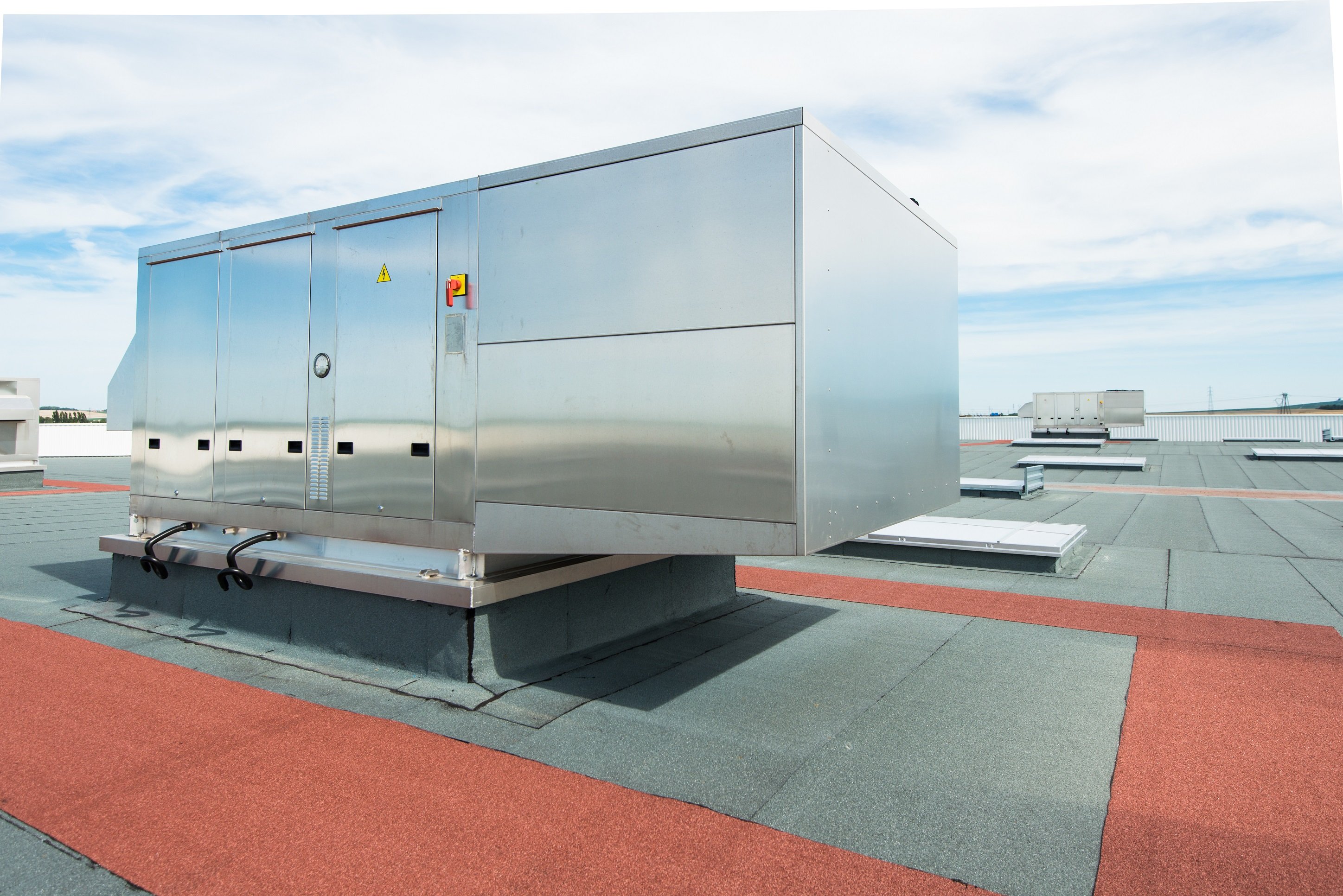 Seven-day programmable thermostats are often used in commercial applications to control the operation of a rooftop unit
A typical commercial application would be in a building with the operation of a rooftop unit. These thermostats also have a weekly schedule built into them, where the end user can set a schedule dictating when the rooftop unit will operate. In these applications, the seven-day schedule is what determines the occupied and unoccupied hours of operation for the equipment.

The benefits of operating equipment in this way are clear: using a weekly schedule can greatly reduce the energy consumption and run time of the equipment. Scheduling a rooftop unit in a building to come on at 8:00 a.m. and turn off at 6:00 p.m., for example, not only saves energy costs but can also extend the life of the equipment.

When it comes to commercial buildings and HVAC controls, where and when to use a seven-day programmable thermostat is often misunderstood. Many times, the specifications call to use a seven-day programmable thermostat for all thermostats in the building. This is actually unnecessary – and can even create problems.

The fact is that only the main equipment, such as the rooftop unit or air handler, needs this supervisory thermostat, which is usually more expensive than basic zone thermostats due to its functionality and sequencing. These simpler zone thermostats operate a zone damper or zone device and could be the more appropriate choice.
Applying a seven-day programmable thermostat to every zone would only complicate the system and cause massive fluctuations in airflow or even waterflow. This would interfere with the balancing of airflow in the system and prevent it from achieving the designed flow rates for the spaces. The same would occur with waterflow or hydronic valves; if a water valve is closed based on its own occupied/unoccupied schedule, an imbalance or even an airlock in the system would result.
In cases where rooftop units are being implemented, the Price PRTU Rooftop Unit Controller comes equipped with a seven-day programmable schedule to operate either constant-volume or variable-volume rooftop units. The weekly schedule comes preprogrammed to operate from 6:00 a.m. to 8:00 p.m. and can be adjusted at the main System Controller thermostat if required.

For more information about how to choose the best thermostat for your project, email us at controls@priceindustries.com or visit our website at www.priceindustries.com/controls.