Exploring Pressure-Dependent and Pressure-Independent Fluid Control
Water-to-air heat exchangers are commonly used throughout commercial HVAC systems. The amount of fluid flowing through a coil directly influences the temperature exchanged to the air, which ultimately impacts the thermal comfort of those in the space. Both the type and size of piping package components are important to ensure that the overall system is running efficiently and to optimize thermal comfort.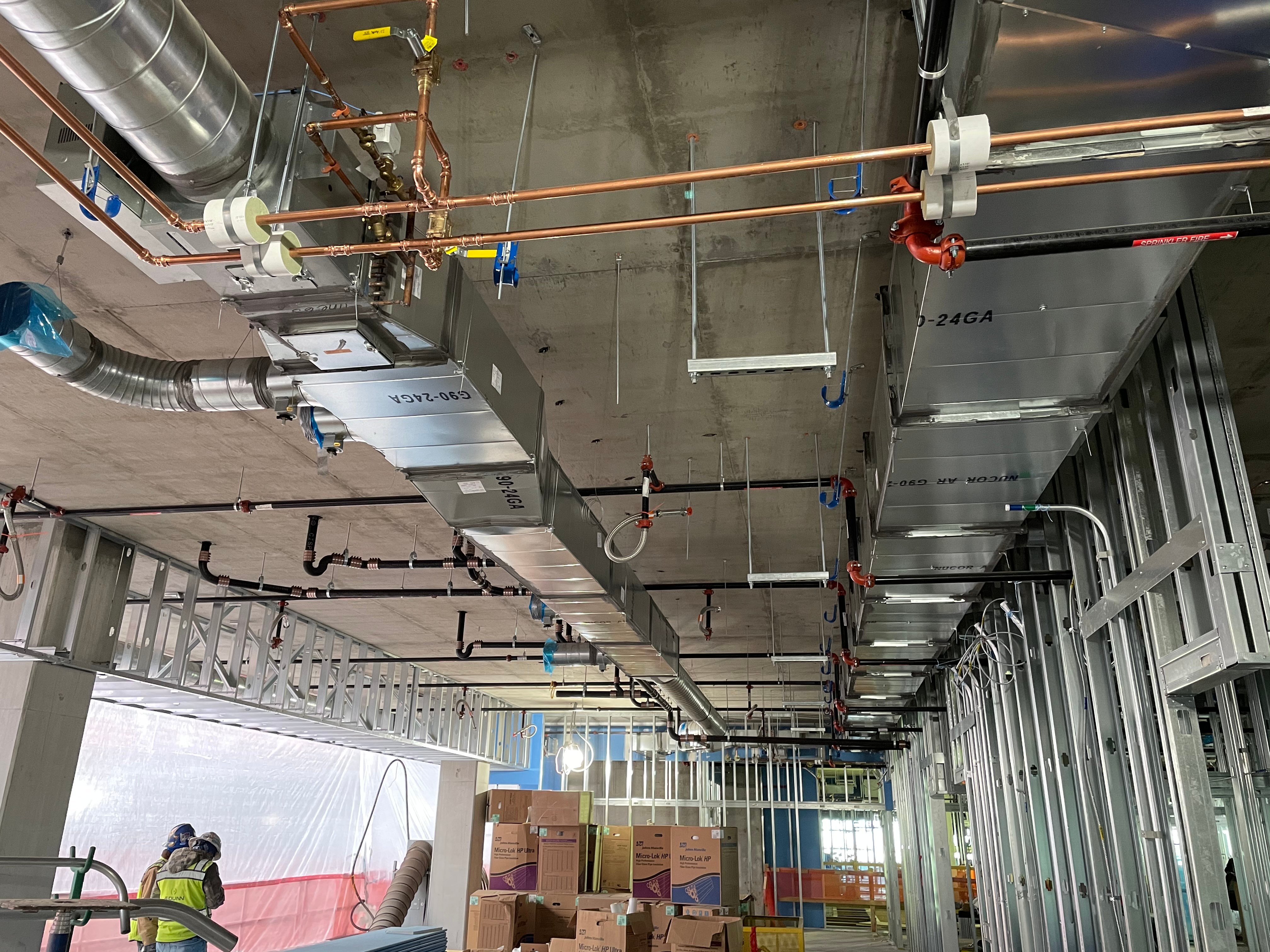 Price's hot water reheat piping packages consist of three primary components – the temperature control valve, the Y-strainer and the balancing valve – and two different types of balancing valves can be used: manual and automatic.
| | |
| --- | --- |
| Manual balancing valves are pressure dependent and are sized and balanced for design-day conditions, or the severest conditions that the HVAC system was designed to handle while still maintaining the target temperature in the space. If a subsection of zones within the system is operating at less than a design-day level, however, the system pressures will change and the zones that still require design-day flow rates will come out of ideal balance. Manual balancing valves are best suited to small buildings with simple hydronic systems. These valves also have a lower upfront cost compared with automatic balancing valves. | Manual balancing valve |
| | |
| --- | --- |
| Automatic balancing valves are pressure independent. They are sized with a spring cartridge that adjusts to pressure changes and maintains the design-day flow rate throughout a given pressure range. When a building is in dynamic operation, an automatic balancing valve is able to maintain design-day flow rates on a zone-to-zone basis, regardless of adjacent zones' thermal requirements. These valves are a good choice for complex applications and, despite an upfront cost higher than that of manual balancing valves, will generate cost savings over the lifetime of the project. | Automatic balancing valve |
| | |
| --- | --- |
| Manual Balancing Valves | Automatic Balancing Valves |
| Pressure-dependent fluid control | Pressure-independent fluid control |
| System balancing generally requires three adjustments per valve | System balancing requires no adjustments for each valve |
| Valves are typically required at both the terminal unit and the riser | Valves are only required at the terminal unit |
| May need future rebalancing | No future system rebalancing needed |
| Lower cost per unit at the time of initial investment | Time and cost savings throughout the lifetime of the system |
To learn more about piping packages, balancing valves and how to choose what's best for your project, email terminals@priceindustries.com.