A Giving Spirit Makes the Children's Hospital – Health Sciences Centre Winnipeg Heart Centre a Reality
On October 8, 2019, the Price Family announced a $2.5 million donation to support a new pediatric cardiology facility in Winnipeg.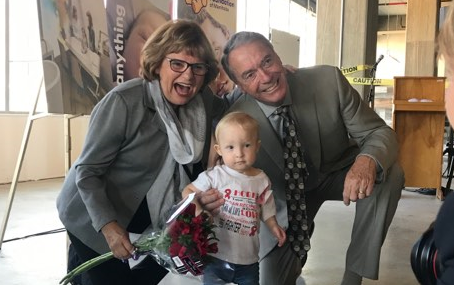 Construction on the world-class Children's Heart Centre is expected to begin in the spring of 2020, and will be named for Gerry and Barb Price's son, Travis, who was 16 when he died of an undiagnosed heart condition in 2004. The Travis Price Pediatric Cardiology Clinic will help to provide the best specialized cardiac care possible to sick children from Manitoba, Northwestern Ontario, and Nunavut. With the Price Family's generous donation, the campaign has now raised over $8.9 million of the $10.9 million needed for the project.
"Everybody has a reason for why they do things. The reason that Barb and I are supporting this very worthwhile campaign is because we know that young children in need don't have a voice," Gerry Price, the president and CEO of the Price Group of Companies, said. "So it's up to we adults to recognize their urgent need and act to take away their pain and suffering. That's how I see it."
Gerry Price believes the necessity and urgency to act to causes of great concern - like the Children's Heart Centre - are not merely a public or private responsibility, but everyone's responsibility, and he suggested that people at any income level have the ability to give back.
"The key is that if we don't do that, the children who are innocent, who've done nothing wrong in life, will suffer. It could be a tragedy that happens in fact, with losing a child, which is the ultimate tragedy."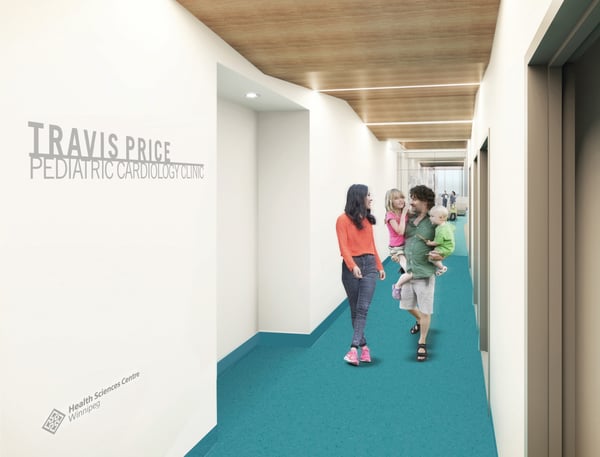 The Price Family wants to encourage everyone to give selflessly and to act quickly when a need arises. Not only will it benefit the receiver, but the giver as well.
"Giving is a double-edged sword, and both edges are good. Because the receiver benefits but the giver benefits, too. The giver gets the benefit of the joy of giving, which makes your soul alive. I think giving is one of the best possible ways to put a smile on your soul."
The Children's Heart Centre was originally built in 1987 to serve 1,800 children and families annually. It now serves over 3 times the patient volume with significantly more complicated patient requirements. The new facility will relocate pediatric cardiology services next to the Children's Hospital, and will include an updated cardiac catheterization lab which will keep patients and their families in Manitoba rather than needing to travel out of province for smaller procedures.
Dr. Reeni Soni, the section head of pediatric cardiology, said the good news is that even the kids with the most serious heart conditions among its approximately 6,000 children and families each year are surviving. The new facility offers so much more.
"We are so excited and optimistic, because we think this facility will help us get these children to the point where they can lead healthy, productive adult lives."