Bringing Perspective & Commitment to the Customer
Price's ever-growing team is made up of extraordinarily talented individuals from different backgrounds. In this blog post, we profile a "person of Price" to give you a glimpse at the person behind the emails or at the end of the phone! Meet Tom Klos.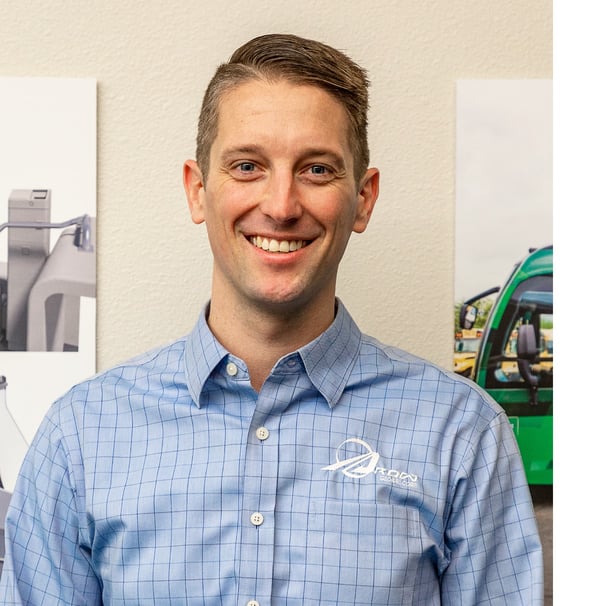 Price Industries: What is your current title and role at AROW Global?
Tom Klos: I am the Director of Sales. My primary role is to ensure that we are doing the best that we possibly can to serve our customers – big or small – in both our core business (transit-focused products) and our evolving business (off-highway products). If we are truly doing the best we can, everything else seems to fall into place.
Aside from that, I'm always thinking about strategy to achieve sales or growth targets, working on marketing initiatives, or monitoring the commercial performance of accounts. I also support my team in prioritizing customer visits or sales calls, resolving end-user issues internally, identifying customer needs for new opportunities, and negotiating win-win outcomes to what are, inevitably, situations of conflict.
PI: How long have you been with AROW and what other roles have you worked in since you started?
TK: I have been with AROW for nine years. I was hired as a Design Engineer, and my first few weeks were focused solely on tooling design/maintenance – heavier on the maintenance side. That work, although very necessary, was less engaging than I had hoped, and an opportunity to dive into product development quickly emerged. I latched onto it, and that, with the help of our sales team, ultimately yielded our Driver Protection System (DPS) product line.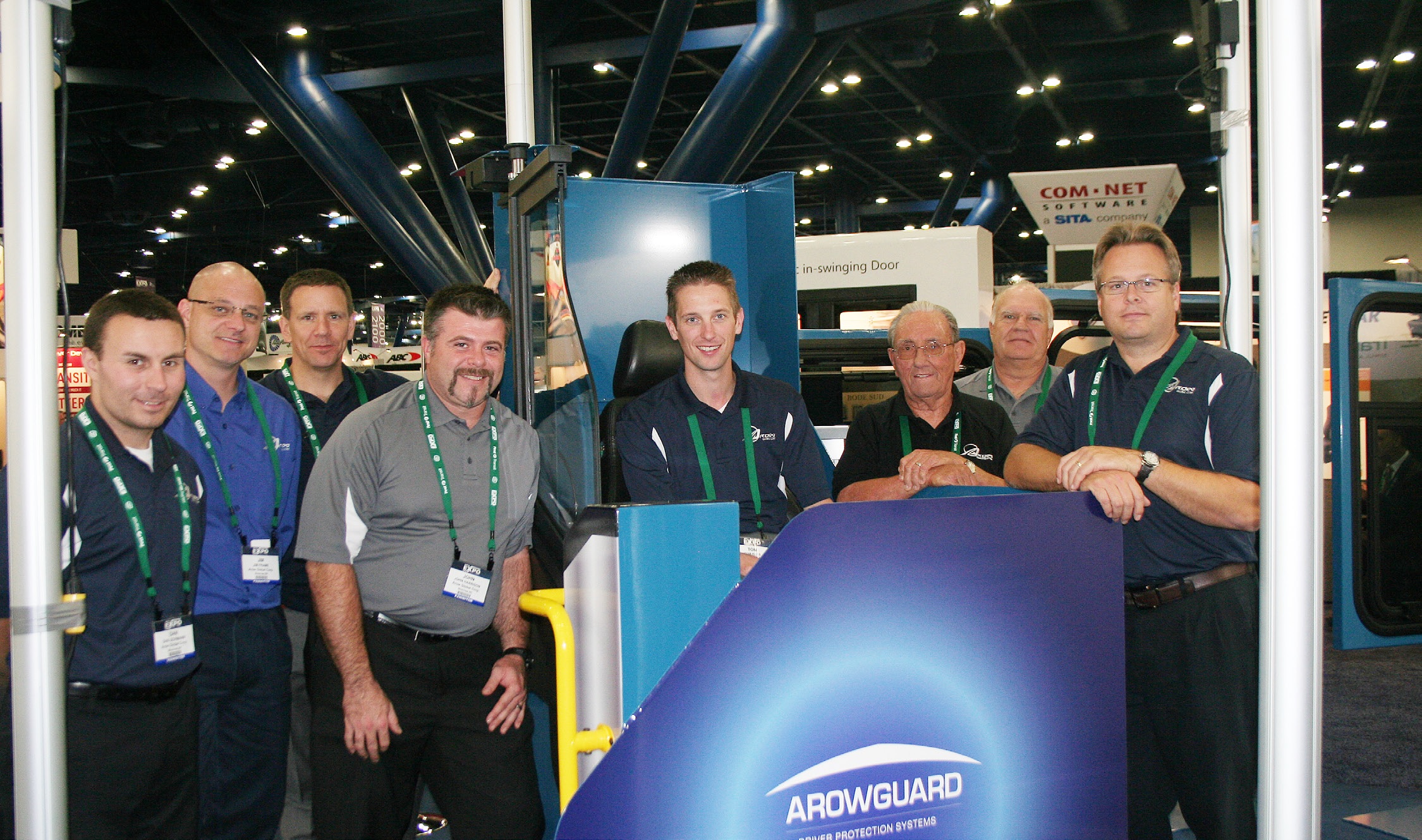 (L-R) Dan Gohmann, Jim Frame, Dan Koschik, John Harrison, Tom Klos (seated in the Driver Protection System display), Jack Stratford, Corey Surrett, and Scot Fjeldsted at the 2017 American Public Transportation Association (APTA) Show
As the development of our DPS product transpired, I was engaging more and more with customers to identify what they wanted and how our product could be a win for them. As those interactions increased, my role evolved to DPS Product Manager in 2014, we added some much-needed engineering support, and I was able to focus on refining and commercializing the product offering even further. Then, conversations with customers started to drive actions relating to all of our transit products, and my role continued to evolve as AROW's Transit Sales Manager in 2017.
Recently, I was promoted to Director of Sales, where I am eager to take ownership of our entire sales organization to support and grow all products produced at our Mosinee and Winnipeg facilities.
PI: How did you find yourself in the field of engineering – was it a lifelong interest and aptitude, or did it evolve later in life?
TK: I would definitely call it a lifelong interest. All through my childhood, I was a Lego, K'nex, and Erector-set enthusiast. I took the time to figure out the exact circumference of my bike tire to make my odometer just a little bit more accurate. I took perfectly good, functioning things apart to see how they were made, and then reassembled them back into a working state, even if some of the sub-components were not supposed to come apart. I've watched just about every How It's Made and Modern Marvels episode that has aired and always wanted to know the math and science that stood behind a finished product. I never was able to settle for the Cliffs Notes and still can't today – just ask our engineers.

Tom confidently takes the wheel of his highly accurate bicycle
PI: What is it about AROW that inspired you to join this team?
TK: AROW Global was actually not a well-known organization in our community when I joined. Most people only knew about AROW if their friends or family worked here – I was no different. Jim Frame, our current Engineering Manager, and I had worked together closely in architectural window design at a previous employer. A few weeks after joining AROW, he reached out and said, "Why don't you come see what we have going on here? It's something unique." I never looked back.
PI: What are some industry developments that you've seen in your time within the field that have changed the way you think and work? Are there any developments in the works that you are particularly excited about?
TK: The biggest developments that I've seen in our industry relate to the adoption of alternative fuels to power buses. Several of our customers have successfully launched electric vehicles, and others are on a clear path to utilizing fuel cells. The launch of these vehicles is not just a feat of engineering the vehicle itself – it requires a holistic look at the refueling infrastructure in a city, as massive amounts of electricity need a path to the batteries on board. To support the evolution of these vehicles, we are constantly looking at ways to reduce the weight of our products and increase their thermal performance to reduce energy consumption used for propulsion, heating or cooling.

Tom helping out around the house by disassembling the family vacuum
PI: What is your favorite project you've worked on in your time in the industry?
TK: My favorite project, in a broad sense, is the development of our driver protection systems. Looking at it as a project, we started with a couple of sketches and an idea from our sales team in 2011 and went to $14 million in sales last year – quite a ride with exposure to all facets of the business and a great team that has grown and stepped up to make it happen.
PI: What do you feel is your biggest contribution to make to the engineering community?
TK: As my role has evolved, the answer to this question certainly has as well. I think as an engineer it's common that we come up with very practical solutions that our customers ultimately just don't want. Today, I see my biggest contribution as perspective and a drive to bridge the gap between what seems possible or right and what the customer actually wants. It helps to minimize iterations and deliver a well-refined product as fast as possible, which is a win for everyone involved.