A Leader Dedicated to Relentless Service
Price's ever-growing team is made up of extraordinarily talented individuals from different backgrounds. We periodically profile a "person of Price" to give you a glimpse at the person behind all those emails or the voice at the end of the phone! This post: Rick Davies.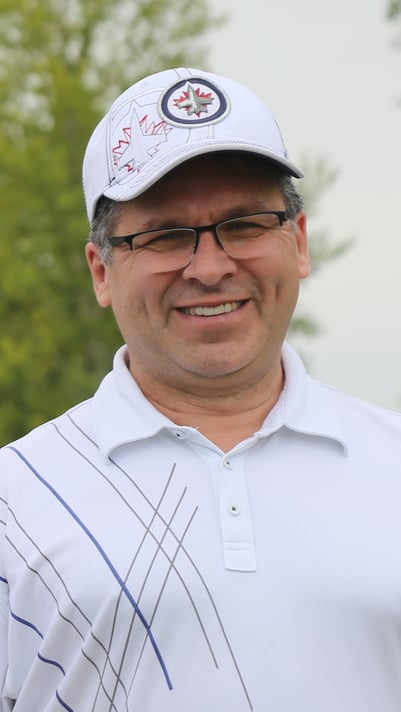 Rick Davies is still a die-hard Winnipeg Jets fan, even after so many years away from his hometown
Price Industries: What is your current title and role at Price Industries?

Rick Davies: I am a Regional Vice President of E.H. Price Sales and am based in southern Alberta, Canada. I am responsible for leading the daily efforts of the sales office in Calgary while also participating with a group of my peers in the strategic planning of E.H. Price on a national level.

PI: How long have you been with Price Industries, and what other roles have you worked in since you started?

RD: I have been with E.H. Price for just over 30 years. While this is certainly a long time, moving to different markets throughout my career has made it feel like a series of new jobs and new challenges. This has kept it fresh and exciting.

I began my time with Price at the Winnipeg sales office, serving the engineering and contractor communities throughout Manitoba. I then transferred to southern Ontario, where I provided technical support to consulting engineers, architects and design-build contractors.

For the past 22 years, I have managed the southern Alberta region from Calgary and have helped grow a business in what has been a progressive and cutting-edge market.

PI: How did you find yourself in your current area of specialty – was it a lifelong interest and aptitude, or did it evolve later in life?

RD: From a young age, I had an interest in science, technology and how machines work. I wanted to chase a career in technology in some way. Although sales wasn't on my radar while I was at school, it has combined a technical challenge and the opportunity to meet a lot of interesting and genuinely good people.

I grew up in Winnipeg, MB, in a residential neighborhood close to what is now the Price Industries headquarters campus. My childhood friends and I would ride our bicycles past the Price building, on which the sign at the entrance read "laboratory." Being 12-year-old boys, we imagined what top-secret experiments were being conducted within the walls of that mysterious, high-tech-looking building. Little did I know what my future would ultimately hold.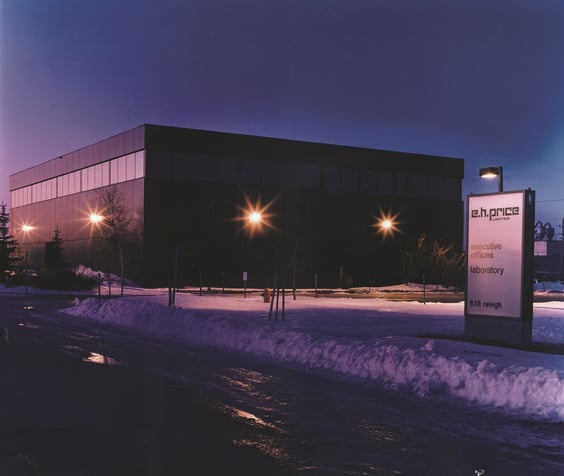 Rick reminisces about passing the E.H. Price building as a child, wondering what exactly went on in the laboratory
PI: What was the career path that brought you to Price, and what was it about Price that inspired you to join this team?

RD: Upon graduating from the Mechanical Engineering Technology program at Red River College, I secured my first "real" job working for a Winnipeg mechanical engineering consulting firm. At this company, I was introduced to E.H. Price by seeing its products specified on all HVAC projects. Through work, I came to know an E.H. Price engineering sales representative, and when he eventually left Price, I interviewed for his vacancy. I was hired and started my career in technical sales.

With the Winnipeg sales office situated next door to head office, I got to see firsthand what went on in that mysterious laboratory. While not quite the wild and crazy testing my buddies and I had imagined, it was interesting to me nonetheless. Fast forward 30 years, and that humble test facility has become Price Research Center North, a state-of-the-art research and development facility that is unparalleled in the industry. E.H. Price would not enjoy its current success without the commitment to innovation and new-product testing by the individuals who worked in the past, and who work today, in that lab.

PI: What are some industry developments that you've seen in your time within the field that have changed the way you think and work?

RD: The launch and explosion of the information superhighway and IT in general over the past 25 years have changed the way we work. Everything we do now is fast paced and is accelerating every day.

The ability for construction drawings to be issued and delivered electronically, as opposed to being printed and delivered by hand, has shortened the tendering cycle on most new projects. This can make it stressful to meet stringent deadlines. On the flip side, manufacturers have invested heavily in software development for their sales forces to keep pace with demand. All our top manufacturers now offer the ability to select, price and order product with the click of a mouse. This makes the entire sales cycle process much faster and more accurate than in the early days. Without this technology, we would not be able to keep up with the industry. As the saying goes, it used to be that the big ate the small; now the fast eat the slow.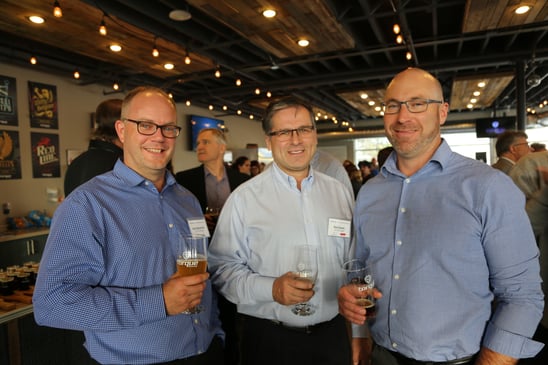 Kelly Mackereth (left), Rick Davies (center) and Brad Cole (right) enjoy some time to unwind at the 2018 Area Managers Meeting
PI: What is a favorite project you've worked on in your time in the industry?

RD: The construction of the Alberta Children's Hospital in 2006, during my time in Calgary, tops the list of memorable projects. This hospital was built as a world-class pediatric facility, providing critical care to children from all over Western Canada. The entire 750,000 sq. ft. hospital was designed with children in mind. Its exterior was constructed with colorful panels that mimicked Lego blocks. The site is on an elevated piece of land in western Calgary, and all patient rooms have a view of the Rocky Mountains. During the design of the hospital, children were asked what color they would paint the rooms if they were in charge, and the most popular colors were used in patient rooms and common areas throughout. The result was a healthcare facility that was sensitive to the fact that the building should make kids and their families as comfortable as possible during a difficult time.

On a similar but smaller scale, our involvement in a pandemic emergency response unit in April 2020 was also gratifying. In response to the onset of COVID-19, Alberta Health Services assembled a team of architects, engineers, contractors and suppliers to construct a field hospital on the parking lot of an existing Calgary hospital. This 8,500 sq. ft. facility would act as surge capacity for patients with mild to moderate symptoms of COVID-19, who would otherwise overwhelm existing hospital resources.

The project was completed in less than three weeks and provided an additional 67 fully equipped patient beds as well as washrooms and nursing stations. It was inspiring to see the tradespeople working around the clock to complete the project in record time, united by their bigger purpose. I am proud that we were a partner in this project during such uncertain times.

PI: What do you feel is the biggest contribution you have made to the professional community?

RD: Quite simply, I hope to be viewed as a leader who did his best to develop a team to relentlessly serve our customers and community at all levels – contractors, engineers, architects, educators, end users and owners. My goal has always been to have E.H. Price remain a trustworthy, dependable, service-oriented partner to do business with and to continue the legacy that was in place when I arrived in the industry.