Driving the Business Forward - With a Creative Edge
Price's ever-growing team is made up of extraordinarily talented individuals from different backgrounds. We periodically profile a "person of Price" to give you a glimpse at the person behind all those emails or the voice at the end of the phone! This post: Justen Vogt.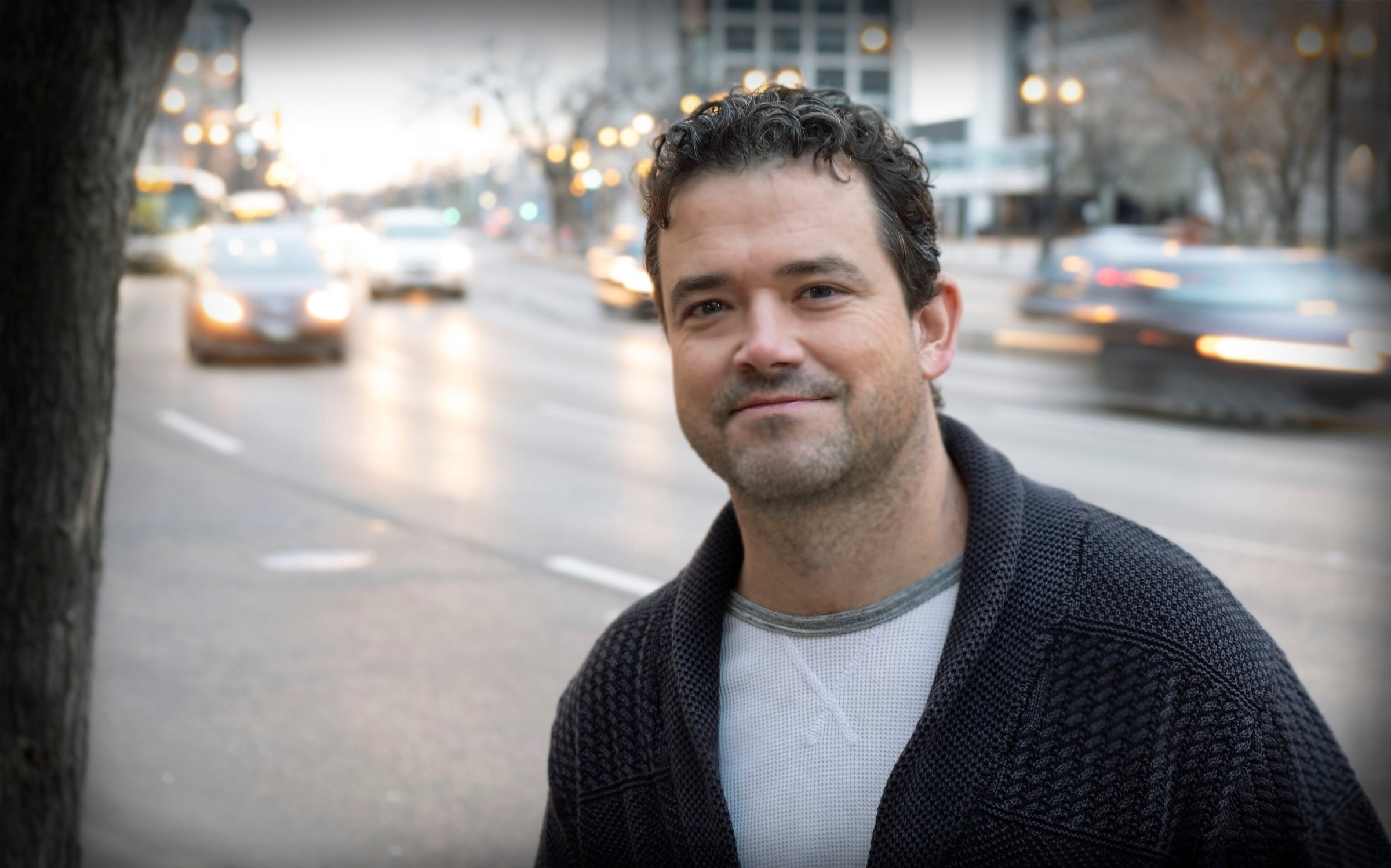 Price Industries: What is your current title and role at Price industries?
Justen Vogt: I'm the Creative Director. My team of talented videographers, photographers, graphic designers, 3D animators and user interface designers and I work together to produce the creative marketing content for Price and its partners. This includes logos, videos, manuals, product renders, websites and everything in between.
PI: How long have you been with Price industries, and what other roles have you worked in since you started?
JV: I have worked at Price for 11 short years. When I first came to Price, we were set up to work with external clients as well as Price and its subsidiary companies. However, Price's priorities wait for no one, and we soon realized that dividing our focus away from the core business was not in the best interest of anyone. So we stopped doing external work and focused exclusively on Price and have happily never looked back.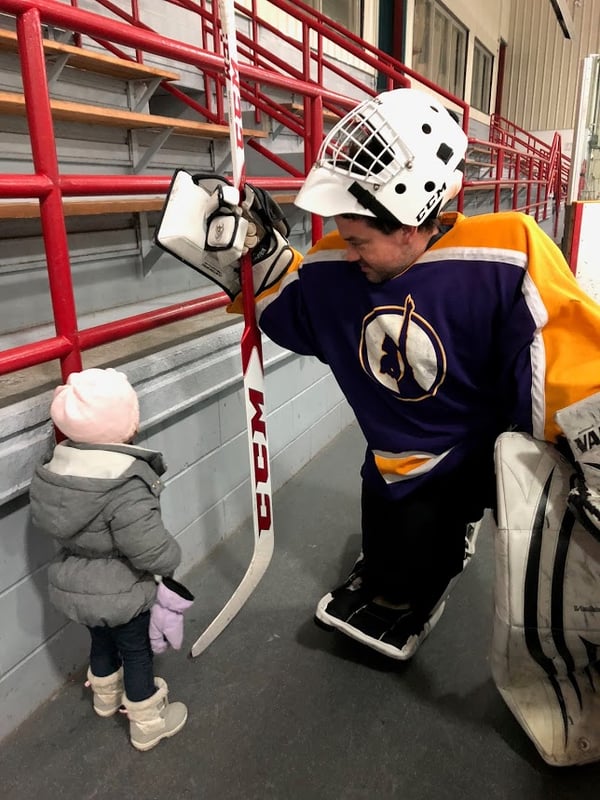 After another leaky performance, Justen explains
to his daughter where it all went wrong
PI: How did you find yourself in your current area of specialty – was it a lifelong interest and aptitude, or did it evolve later in life?
JV: I've always kind of fit the creative mold. We all know the type – highly emotional, artistic, nonconformist and overly optimistic – the yin to the yang of any good engineer.
PI: What was the career path that brought you to Price, and what was it about Price that inspired you to join this team?
JV: I cut my teeth in the agency world, which, like Price, is really fast paced, expects perfection and has tight timelines. But with Price, you have a greater opportunity to develop trust between you and the customer. That was the secret sauce that I came to appreciate about working with Price and companies. You get to know the team, you learn about their businesses, and you are all on the same team, pulling in the same direction as a partner invested in driving the business forward.
PI: What are some industry developments that you've seen in your time within the field that have changed the way you think and work?
JV: The transition from print to digital. I've always embraced change, but the shift in creative skill sets from print to digital is significant and takes a dedication to self-improvement and a willingness to take things on even if you may not be fully comfortable with the new methodologies.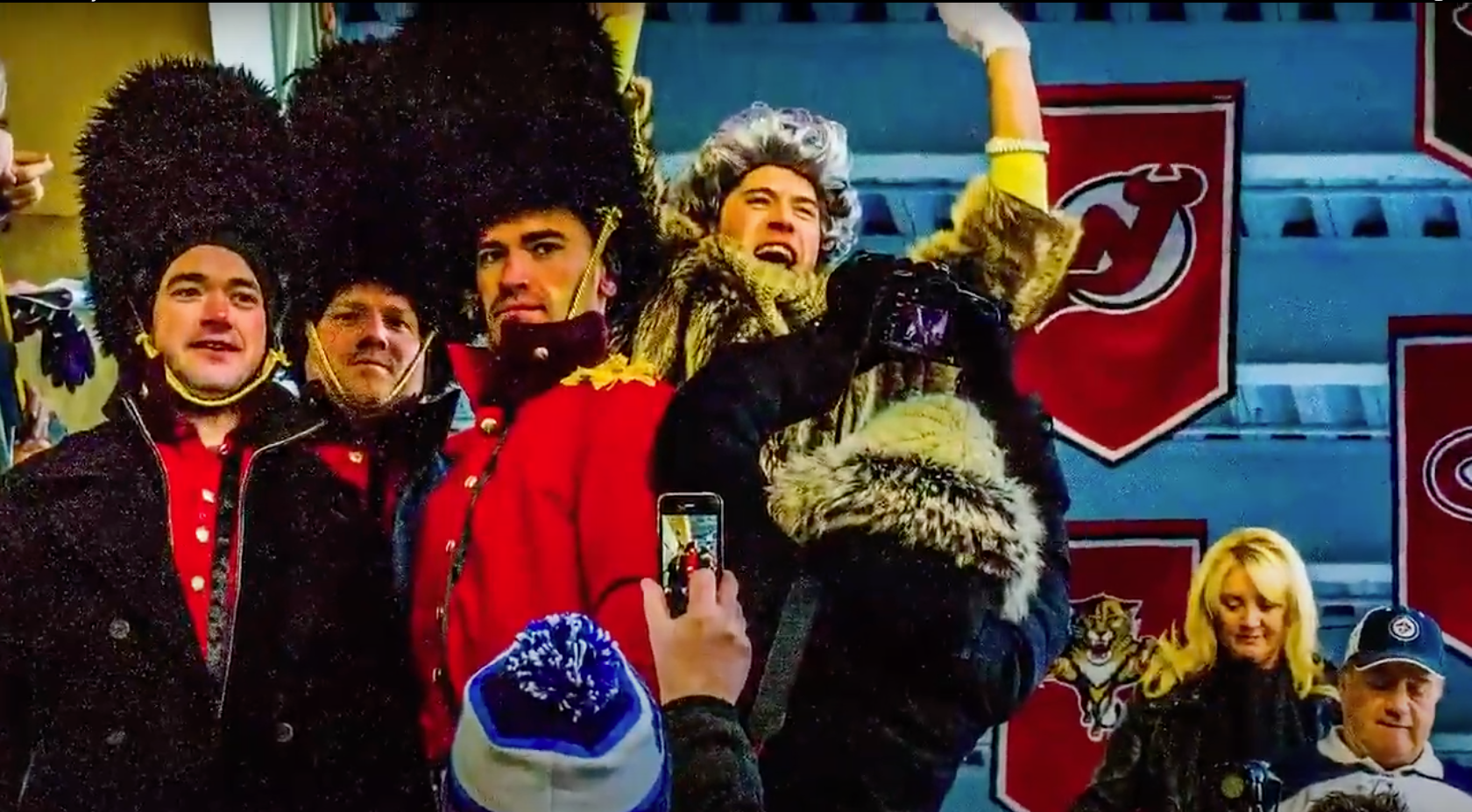 The Queen and her guards cheering on the home team at a Winnipeg Jets hockey game
PI: What is your favorite project you've worked on in your time in the industry?
JV: The case study series Price did for ASHRAE, for which we were nominated for an award, is definitely one of the highlights. Our National Sales Meetings are like our Super Bowls and take a Herculean effort to put on. Seeing how everyone comes together at every level to pull it off and the impact it makes on everyone involved creates probably the greatest feeling any professional could have in my capacity.
PI: What do you feel is your biggest contribution you have made to the professional community?
JV: I usually judge my value by the development of my team. They are the ones doing the heavy lifting each and every day, and I am there to support them and help clear the runway so they can fly. So as they succeed, I guess so do I.