A True Team Player, On & Off the Field
Price's ever-growing team is made up of extraordinarily talented individuals from different backgrounds. Each issue, we'll be pro-filing a "person of Price" to give you a glimpse at the man or woman behind all those emails or the voice at the end of the phone! This issue: Jeff Rogers.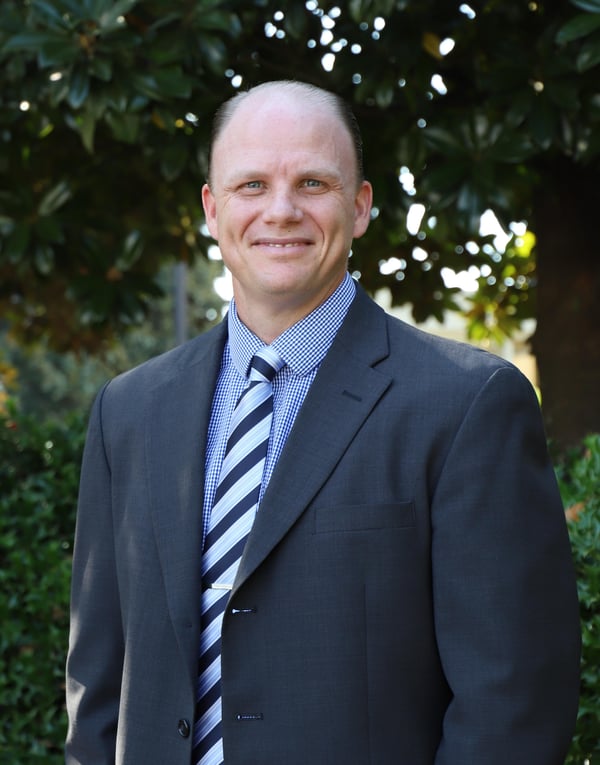 Price Industries: What is your current title and role at Price?
Jeff Rogers: I'm the Director of Customer Support leading a team of six Account Managers in serving our network of US rep partners. I also support the Order Entry, Special Quoting and Field Warranty teams in developing solutions for our customers.
PI: How long have you been with Price? What other roles have you worked in since you started at Price?
JR:
November 2019 marked 19 years with Price for me. I started my
career here as an Account Manager before moving into a Product
Specialist role for commodity products and then officially returned
to the customer service team as the Customer Service Manager
shortly after that. My time as a Product Specialist really helped to
build my understanding of our products in terms of options, borders,
construction and so on, which has in turn enabled me to better serve
our customers.
A day in the life of anyone on the Account Management team is busy!
We are balancing and responding to numerous inquiries from reps on
a daily basis. It's a demanding role and is absolutely key to our con
tinued success as a company. My goal is to work with all customer
service personnel to make sure they have the proper resources in
place to take care of our customers, and a lot of my time is spent
meeting with manufacturing teams, logistics and management, facil
itating internal and external communication.
PI: How did you find yourself in your current area of specialty – was it a lifelong interest and aptitude, or did it evolve later in life?
JR:
I've always enjoyed working with people – I enjoy getting to
know them and helping them navigate through their daily obstacles.
As a kid, my mom always called me "Smiley" because apparently I
always seemed to have a smile on my face. I am definitely a "silver
lining" kind of a guy who makes the most out of life and each cir
cumstance.
Growing up playing football, I did have thoughts of trying to make it
to the NFL – I played from when I was six years old until I was 18,
in defensive back, strong safety and punt returning positions. I still
keep in touch with many of my teammates today.
I think I'm at my best when I'm part of a team working toward a
shared goal. We all have troubles and obstacles to work through, but
there's generally always something to learn from those situations,
allowing you to grow and be better afterward.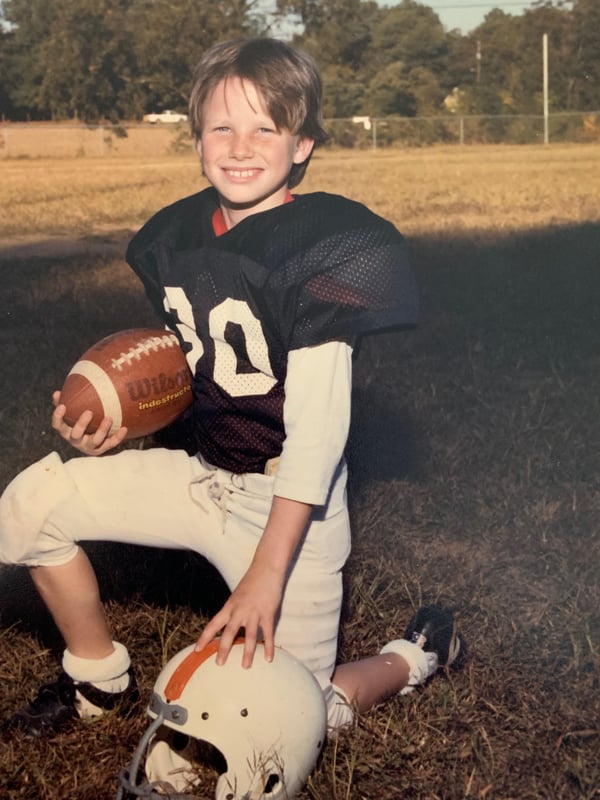 Jeff played football from age six onward in defensive back, strong safety and punt returning positions.
PI: What was the career path that brought you to Price, and what was it about Price that inspired you to join this team?
JR:
I was introduced to the HVAC industry by starting my career at
a small, privately-owned HVAC supply warehouse in Lawrenceville,
GA. I worked in the warehouse doing counter sales and was even
tually promoted to Operations Manager. Unfortunately, the company
was sold and the business practices, management and organization
started to change in a direction that no longer felt like the right fit.
I heard about Price through a close friend in the industry and inter
viewed for an Account Manager role. I met with multiple people at
Price, but the decision to join the team was clear once I met Chuck
Fraley, who was the National Sales Manager at the time. I remember
him telling me that "we're looking to hire people for a career, not just
someone to fill a job." I could tell that he was sincere in his comment,
and this was incredibly impactful to me at 21 years old, looking to
start a career with a company that I could be part of for many years.
And here we are 19 years later! I hope to be a lifetime employee here
at Price.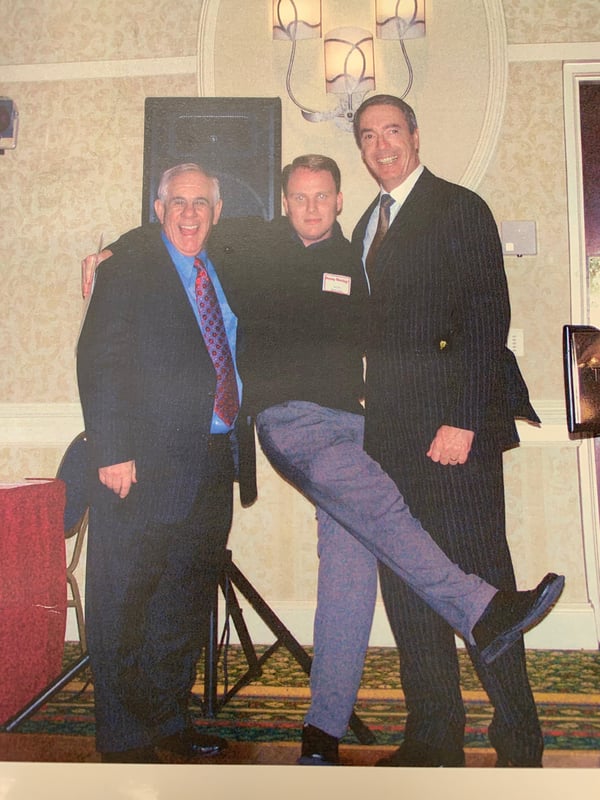 Jeff has been a hardworking, positive and fun-loving member of the Price team
since he started in 2000 (seen here getting a big laugh from Marv DeHart and
Gerry Price at the company Christmas party in the mid-'00s)
PI: What are some industry developments that you've seen in your time within the field that have changed the way you think and work?
JR:
Over the past couple of years, many of our competitors have
gone through acquisitions and ownership changes, and some have
dissolved altogether. These changes can lead to uncertainty and
confusion.
Price, on the other hand, continues to have the same vision and
values. We continue to focus on customer service and it remains one
of the greatest factors setting us apart from competitors as we grow.
This consistency demonstrates unity and builds trust. Remaining
consistent and keeping a view of being fair and reasonable are so
important in business, and in life!
This continuity also allows us to build long-term relationships. I get
the opportunity to meet customers multiple times throughout the
year, whether it's during visits to the Price Technical Center (PTC), training classes, ASHRAE or even our National Sales Meetings. I normally don't go too long without meeting someone face to face and always look forward to crossing paths and trading "war stories".
PI: What is your favorite project you've worked on in your time in the industry?
JR:
In general, my favorite projects end up being the ones that are
the most challenging to support, whether in scope or scale. We've
partnered with Norman S. Wright on several projects that have been
incredibly high volume and requiring extreme levels of customiza
tion; we also worked with their team on what is currently the tallest
building in San Francisco, CA!
PI: What do you think is your biggest contribution to make to the professional community?
JR:
I try to remember to always keep my focus on the customer. We
always need to consider doing business from his or her perspective.
How would we like the situation to be managed if we were on the
other end of the phone? I try to enter each situation from a fair and
reasonable vantage point. Conducting our business in this manner
always puts us on top!
PI: What else do you think our readers should know about who you are and what's important to you?
JR:
I love to travel, hike, camp and play sports – golf, basketball,
running and of course football! Tossing around a football after a
hectic work week is a bit of a release. However, my current passion
is supporting my kids in their respective sports. My daughter is 14
and running high school cross country and track. My son is 11 and
playing soccer at our local YMCA. I really enjoy seeing them practice
and train, but being able to see their hard work pay off at their meets
and games is truly incredible. They're learning so much about work
ing hard and teamwork that will be instrumental in their careers and
lives, just like it was for me.

Jeff still enjoys "tossing around a football after a hectic work week"