On Education, Community and Finding Your Home
Universities and colleges are so much more than institutions that distribute degrees. They provide an environment for students to meet others who share the same philosophies – and many who refreshingly do not – and bring together great minds that create even greater ideas. For many people, their university becomes a second home: a place where they feel supported, where they can learn unencumbered and where they feel they truly belong.

The Engineering Access Program (ENGAP) at the University of Manitoba's Price Faculty of Engineering intends to be that home environment for students of Indigenous ancestry. ENGAP's community and staff support students in a variety of ways, providing free tutoring, counseling services, job search advice, bursaries and scholarships, and social activities. Price Industries and the Price Family Foundation are proud supporters of this program and the incredible community it fosters in the faculty.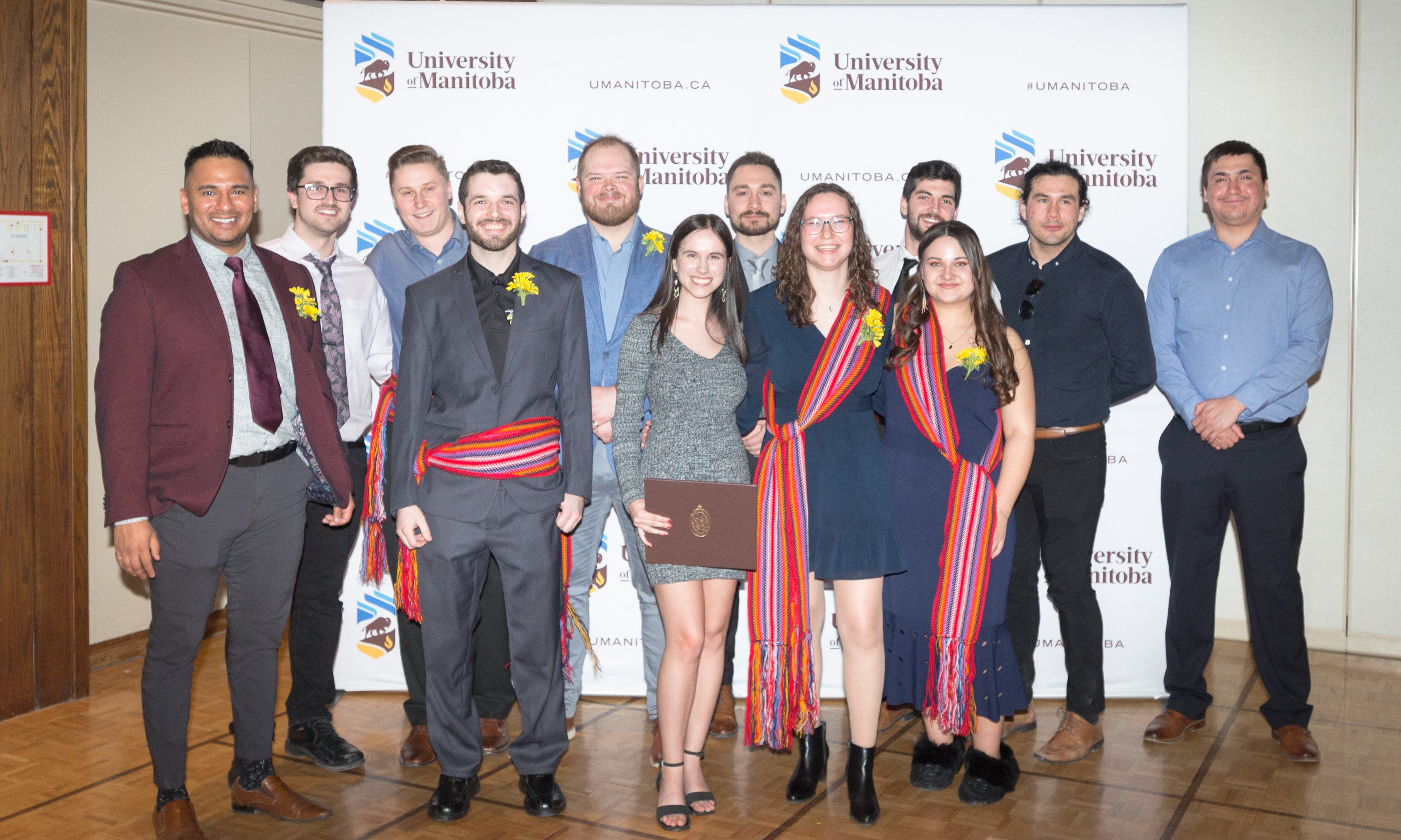 ENGAP-member graduates for 2020–2023 at their celebration, March 2023
On March 29, 2023, ENGAP celebrated its members who graduated from engineering in 2020, 2021, 2022 and 2023. Among the graduates were two of Price's own: Reid Piper and Ashoka Subedar, both Product Designers with the Critical Environments team, who earned their Bachelor of Science degrees in mechanical engineering in 2021 and 2023, respectively.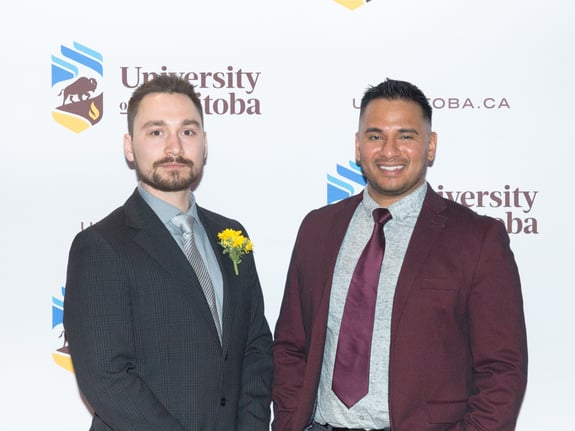 Reid Piper (left) has been with Price since 2021 and Ashoka Subedar (right) came on board in January 2023
During the ceremony, attendees were honored with a speech from Marcia Friesen, Dean of the Price Faculty of Engineering. Marcia talked about "Education Is the New Bison," or "Chi-kishkayhitamihk si te li neu Biizon," a public-art installation by multimedia artist Val Vint. Displayed at The Forks in downtown Winnipeg, the 12-foot piece uses 200 steel replicas of books and other articles by Indigenous authors and allies to form the shape of a bison. When discussing her piece, Val explains how "bison, at one time, was the animal that provided everything: food, shelter and tools. Now education is what does that."
Ashoka reflected on how ENGAP helped him during his time in the Faculty of Engineering. "Without ENGAP and the various support structures, an engineering degree would have been much more difficult to obtain," he said, referring to ENGAP as his second family. "I am grateful and always will be to the program and the staff that supported me through such a difficult program."

And similarly for Reid, ENGAP became a home base for him at school. "ENGAP provided a comfortable and welcoming environment, which allowed me to study late at university and prepare effectively," Reid said. "Toward the latter years of my degree, ENGAP's continued support provided a community and place pivotal to the completion of my degree."

All of us at Price are inspired by the positive impact that resources like ENGAP have on our community. We are honored to have been part of Reid's and Ashoka's academic journeys and are happy that they have found a professional home at Price. Congratulations to all the ENGAP-member graduates – the future of engineering is bright indeed!